To connect your Slack account with Mentorloop, simply follow these steps:
Step 1
Go to your Profile found on the top right of your page, and click Integrations.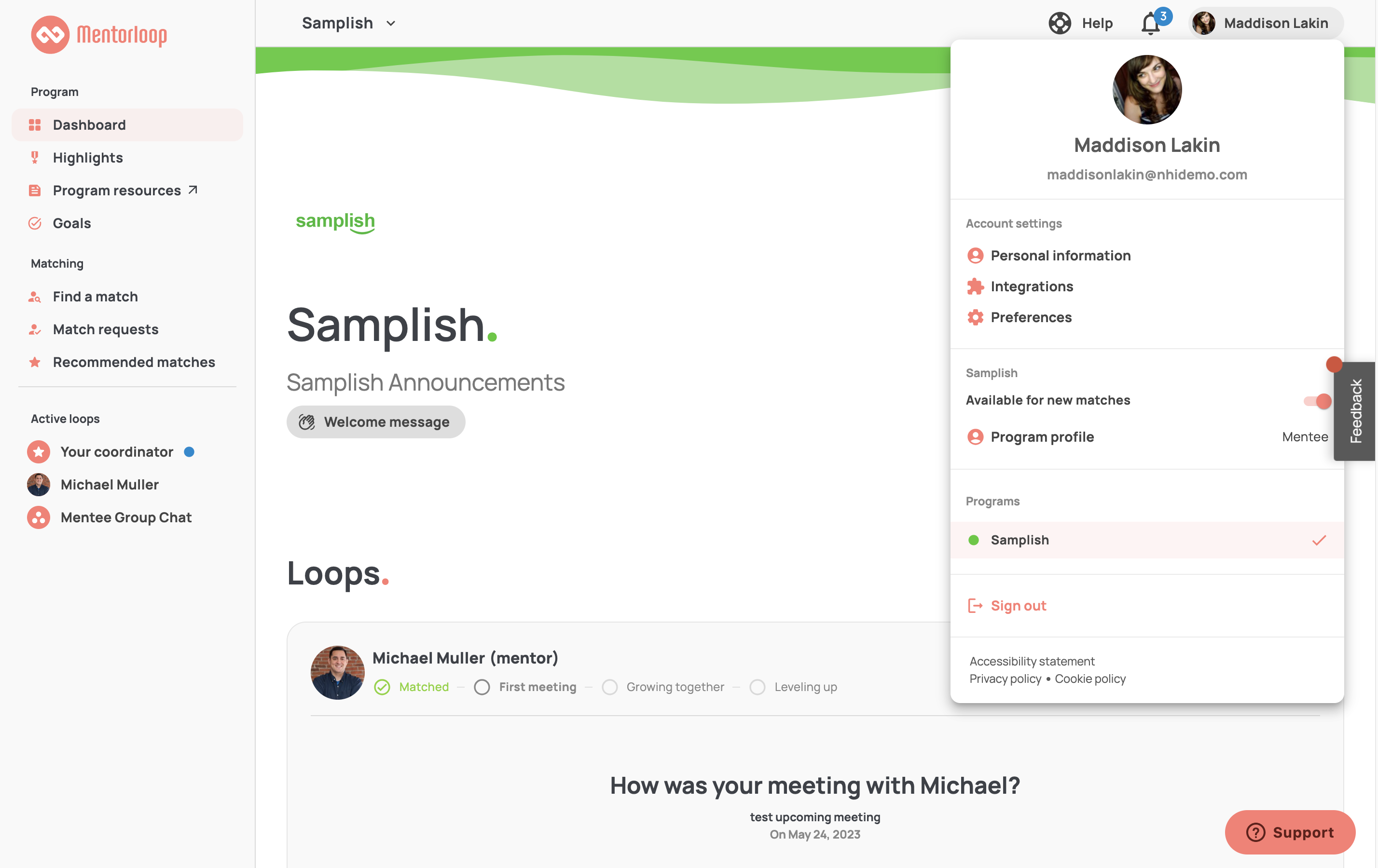 Step 2
Click Link account and follow the instructions.

Step 3
All done! Your Slack account should have successfully integrated with Mentorloop. Head to Slack to find the Mentorloop application.

Read to get started? Head to your participant settings now to integrate!
If you can't find this integration in your settings, contact your program coordinator!