Mentors and Mentees are now able to Refer a Friend directly to the Program Coordinator, so that they can be invited into the program.

As a participant, you will be able to refer a friend at three different points:
Straight from your dashboard;

At the end of the registration process, or;

When you search for a Mentor or Mentee, but can't find someone that meets your search criteria.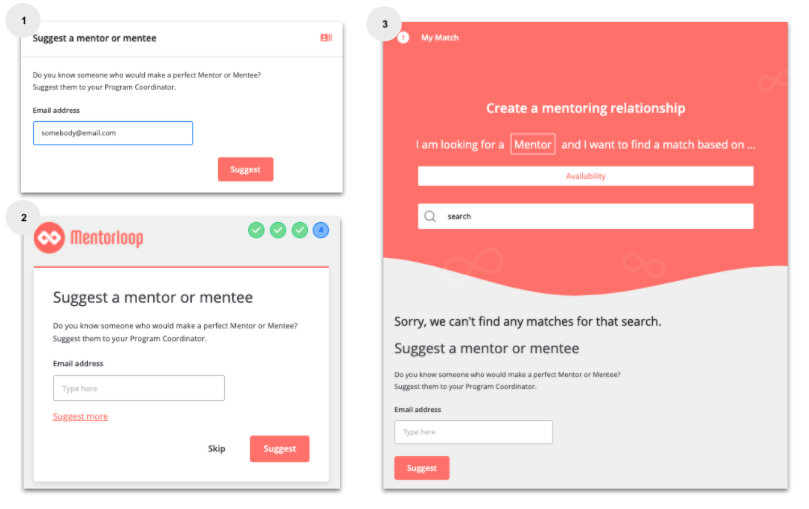 Simply enter the email address of who you would like to refer, and the Program Coordinator receives an in-app notification and an email saying that a participant has invited somebody@email.com to join your program.