What are Milestones?
Milestones are Loop-based stages that help guide you on your mentoring journey, making it easy for you to track your progress and provides more structure to your mentoring experience.
Be proud of your achievements: Once you've reached the end of your milestones with your mentoring partner, you can add a badge to your LinkedIn profile to recognise that you are a Certified Mentorloop Mentor or Mentee.
Where can I see Milestones?
Milestones first pop up the moment you are matched with another participant:
Log into Mentorloop and navigate to your program dashboard to view your current milestone.

You can hover your mouse over each milestone which tells you how to complete it (eg. setting up your first meeting).

You can be at different stages of your milestones with different mentoring partners.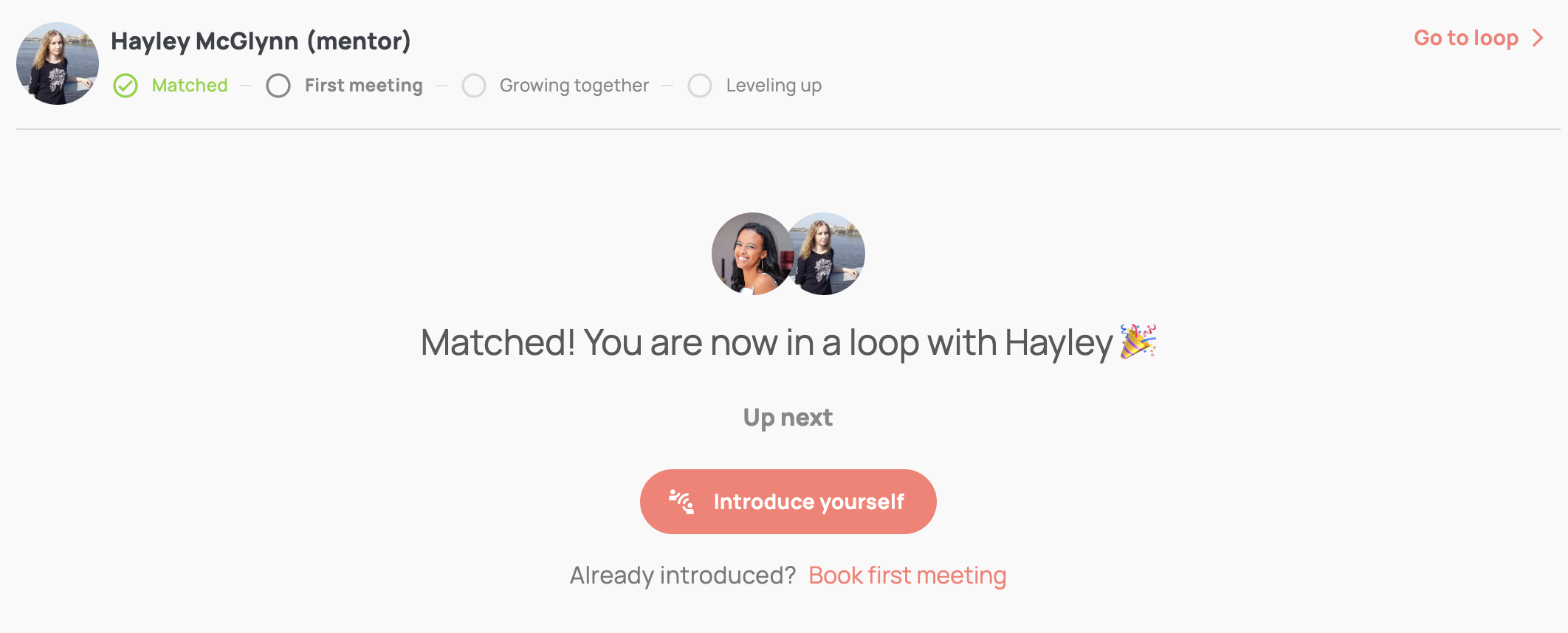 Who can see my milestone progression?
Your program coordinator can view which milestone you're on but cannot access your milestone information.
Do mentors and mentees get the same milestones?
All mentors and mentees will see the same milestone stages, but the tasks within the milestones will differ depending on whether they are a mentor or mentee.
What are the milestones?
Matching - Get to know your mentoring partner and set expectations.

First Meeting - Meet with your mentoring partner and start the journey.

Grow Together - Complete and expand on goals together.

Levelling Up - Get more out of mentoring with Mentorloop.
What if I have multiple connections?
We get that not all mentoring connections are the same. So if you're mentoring program is open to creating multiple connections, that is great! Mentorloop tracks each relationship separately, so that you know what is expected of you in each respective Loop.
How do I progress onto the next milestone?
As your Mentoring Milestones are Loop-based, it will depend on the interactions that you have with your mentoring partner that will enable you to progress onto the next stage. Here are some tips that will help you progress through your Milestones:
There will be recommended reading to familiarise you with mentoring.

Making your first match and setting goals.

Planning and reviewing your first meeting.

Summarising meetings and planning your recurring meetings.

Evaluating progress and providing feedback to your match.

Looking at the idea of additional mentoring matches
What happens if I don't complete a milestone?
You won't be able to progress to the next one until you've completed the interactions at each Milestone stage.
Is there a time limit on each task?
As the progression is automatic, there is no time limit placed in each stage. You can continue with your mentoring relationship in your own time.
How do I add my badge to LinkedIn?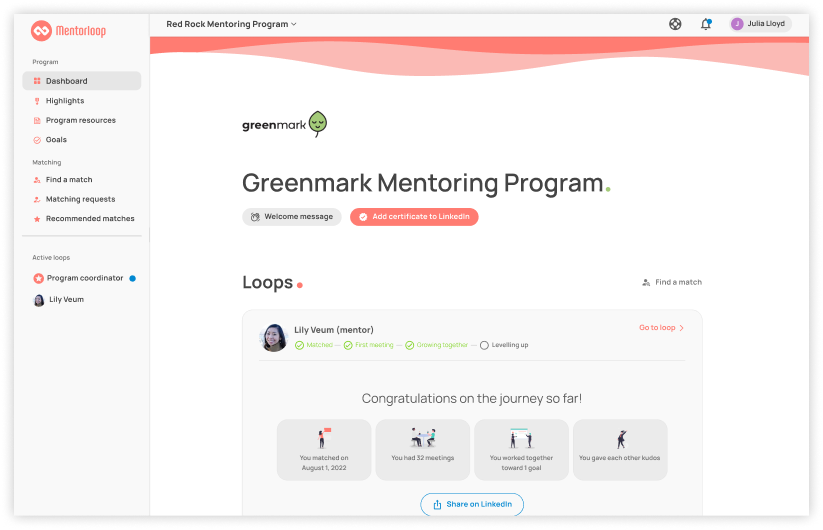 Once all the milestones have been achieved, you will have the option to 'Add certificate to LinkedIn.' Follow the prompts and share the good news!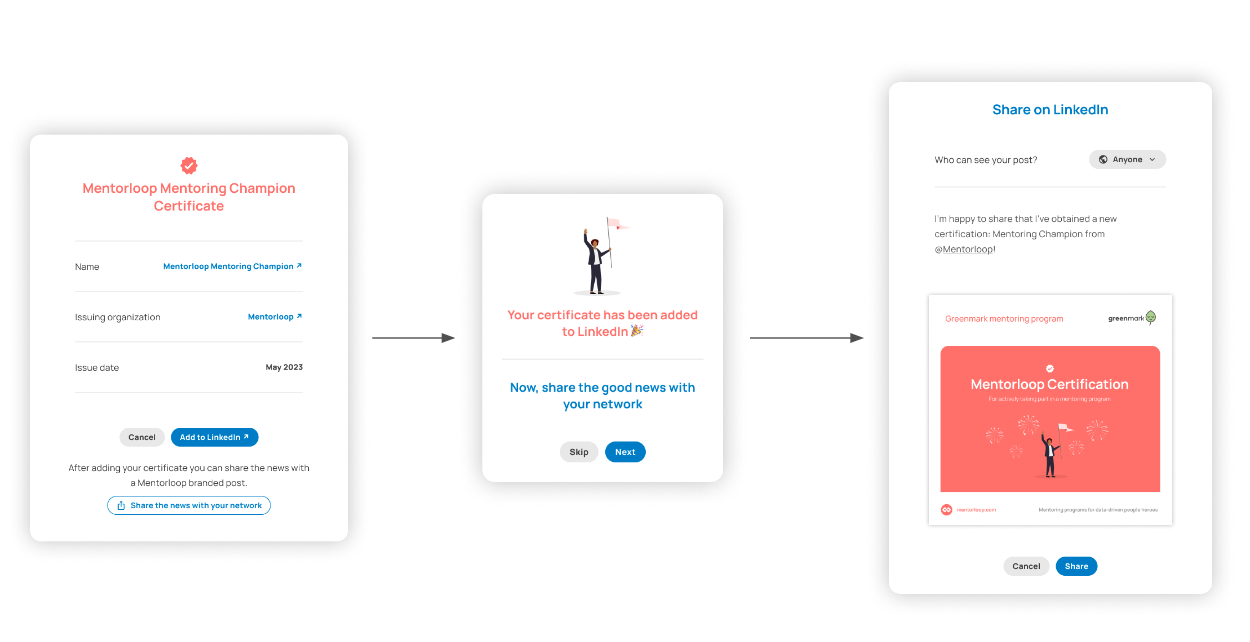 Once shared, your connections can view the badge under Licenses & Certifications