To complete the process of becoming a mentor/mentee and get access to Mentorloop, you will need to verify your email.
A verification email will be sent to your inbox once you start filling out the sign up form. If it hasn't arrived, we recommend checking your Spam/Junk just in case.
Alternatively, if you try and log into Mentorloop, you will be asked to confirm your email address: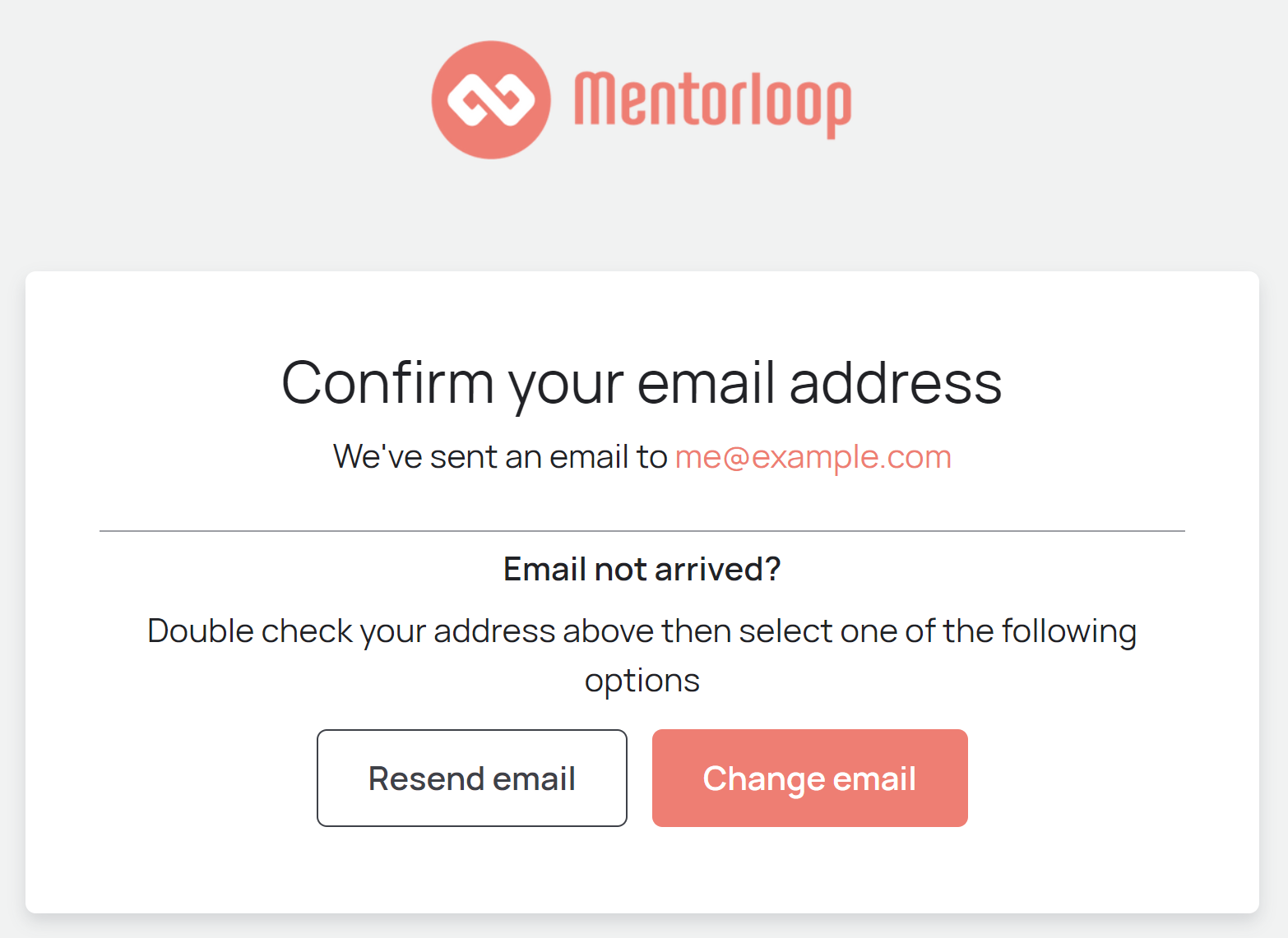 And a new verification email and link will be sent, from Mentorloop as shown below.

Each time you send a new verification email to yourself, only the latest email has a valid activation link in it. Accordingly, please ensure you are checking your inbox for the very latest activation email if you have tried to request multiple.
Once you click on the link within the email, you can successfully log into Mentorloop and begin your mentoring journey!
This is an example of what the email looks like: