Microsoft Teams is only available on Mentorloop's Enterprise Package
How do I connect my Microsoft Teams account to Mentorloop?
Log into Mentorloop and navigate to your dashboard.

Scroll down and click Link my Microsoft Teams

Confirm that you give Mentorloop permission to access your Microsoft Teams account.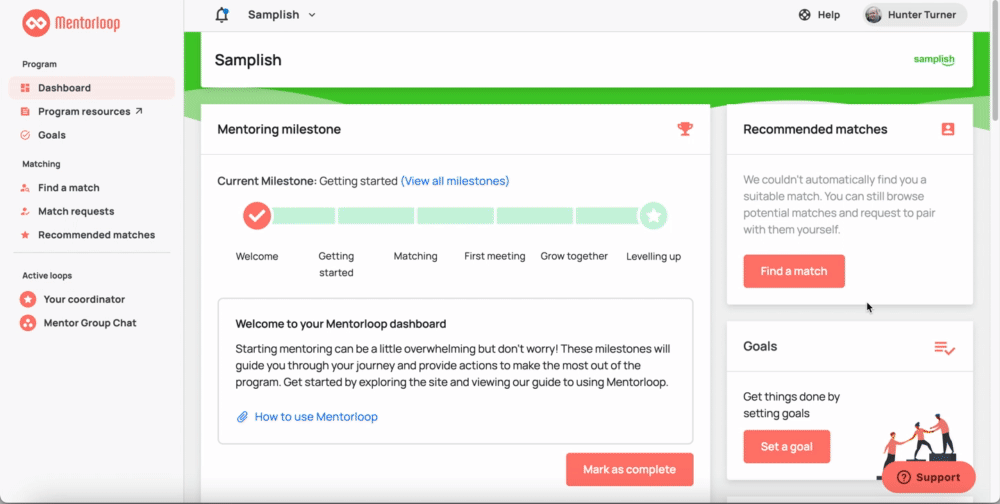 You can also link your Teams account via 'Account Settings'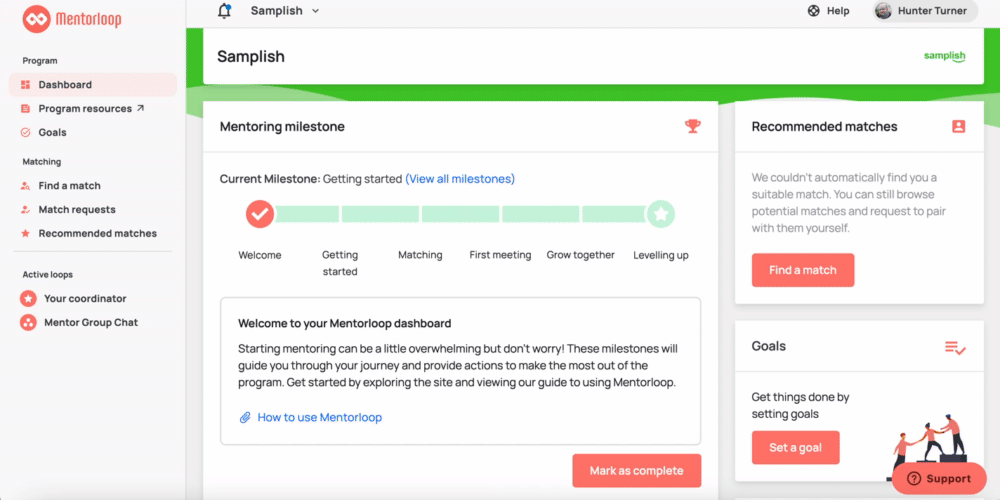 If you don't see the option to link your Microsoft Teams account, the integration hasn't been enabled for your program. Reach out to your Program Coordinator.
How do I start a Microsoft Teams meeting from Mentorloop?
From within your loop, click on the Microsoft Teams icon at the top of the page and confirm that you would like to launch a meeting.

Your mentor/mentee will be notified within Mentorloop and by email and the meeting will appear in the loop allowing both you and your mentor/mentee to join it.
What if I don't have a Microsoft Teams account?
A Microsoft Teams account is required to create your own meetings and send invitations to your mentor/mentee. Create your free Microsoft Teams account here, or use our Zoom integration instead.