If you find that you only have the capacity to take on one mentoring relationship at a time or you simply need to take a break from mentoring, you can mark your availability as available or unavailable. This will prevent participants from reaching out and sending you a match request as well as your Program Coordinators from manually matching you as they will see you are unavailable.
Navigate to your Profile settings

Use the 'Available for new matches' toggle to make yourself unavailable. You can change it back to available at any time.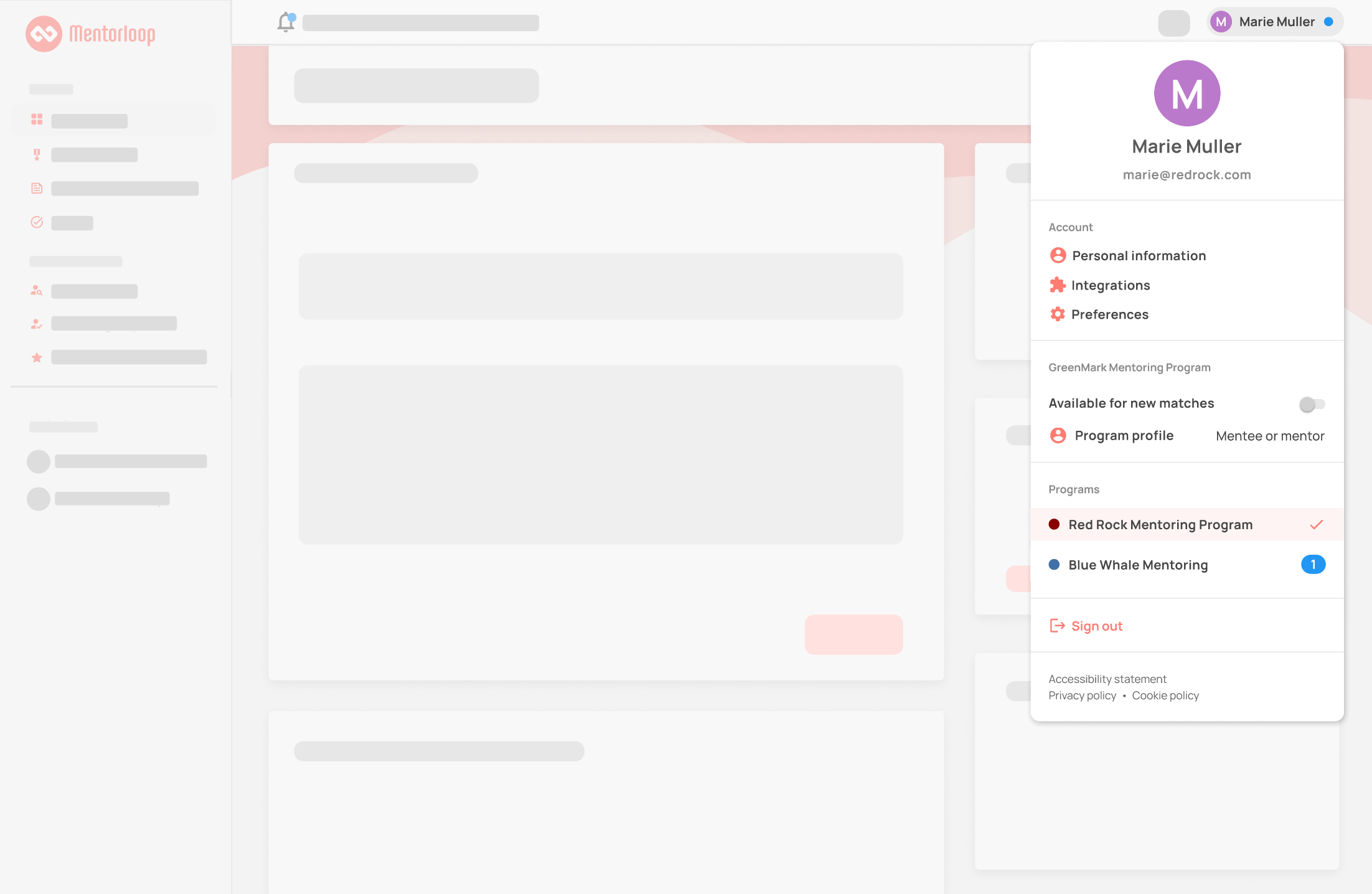 Making yourself unavailable will not affect your existing matches.