Schedule a meeting within your Loop by clicking on the + symbol in the bottom > 'Schedule a meeting'. From there you can set the meeting topic, type, and date and time. If Zoom or MS Teams is available on your program, that will be an option under meeting type.
If you have not connected any video conferencing options, choose the In person meeting option.
Select a date and time
If you both have calendar integration linked to Mentorloop, you will be able to see the availability of your mentor/mentee highlight in green. When a time is selected, you will be prompt to confirm.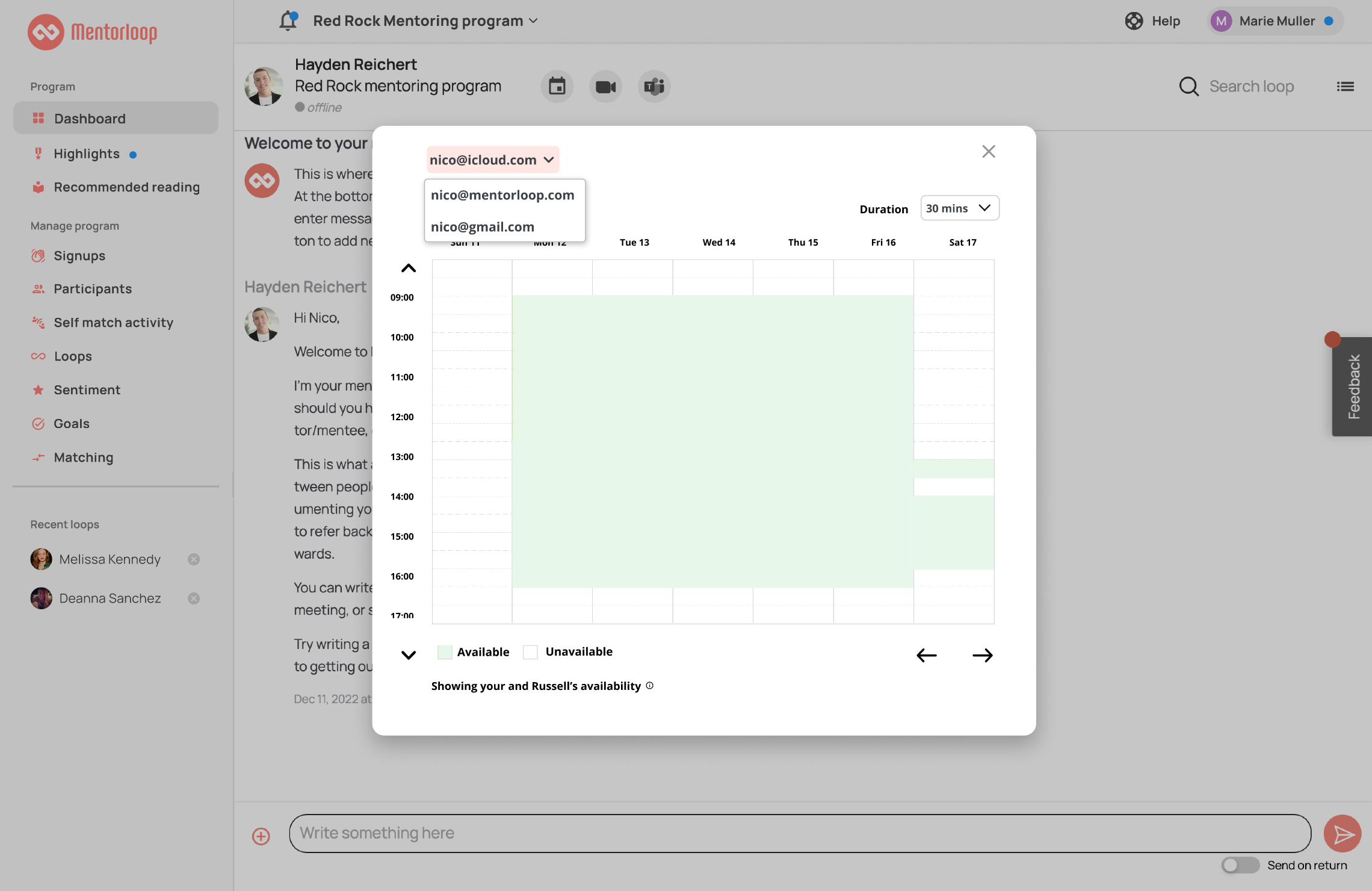 Once the meeting is scheduled, your mentor/mentee will receive an email notification and will be prompted to add the event to their calendar.
Click 'View in Sidebar' to see more details or open your calendar!