Goals Summary
The Goals summary is a real-time feed of the goals created by your mentors and mentees. This aims to give you visibility over the types of goals being set and the frequency with which this feature is being utilised. You can now get a bird's eye view of goal setting for your whole cohort, report on goal completion rates, or nudge mentees who haven't yet set a goal.

Accessing the Goals Summary
Click Goals on the left navigation bar

Use the filters to view goals based on tasks, timelines, milestones, and role.
Viewing your participant and their goals
To view an individual participant's goal, click on their profile to access their summary card

Within the pop up, you can see the name of their goal and their incremental progress.

As they can set granular sub-tasks, we can track their incremental progress as they check these tasks off, and demonstrate goal success. The sub-tasks themselves are not visible to you.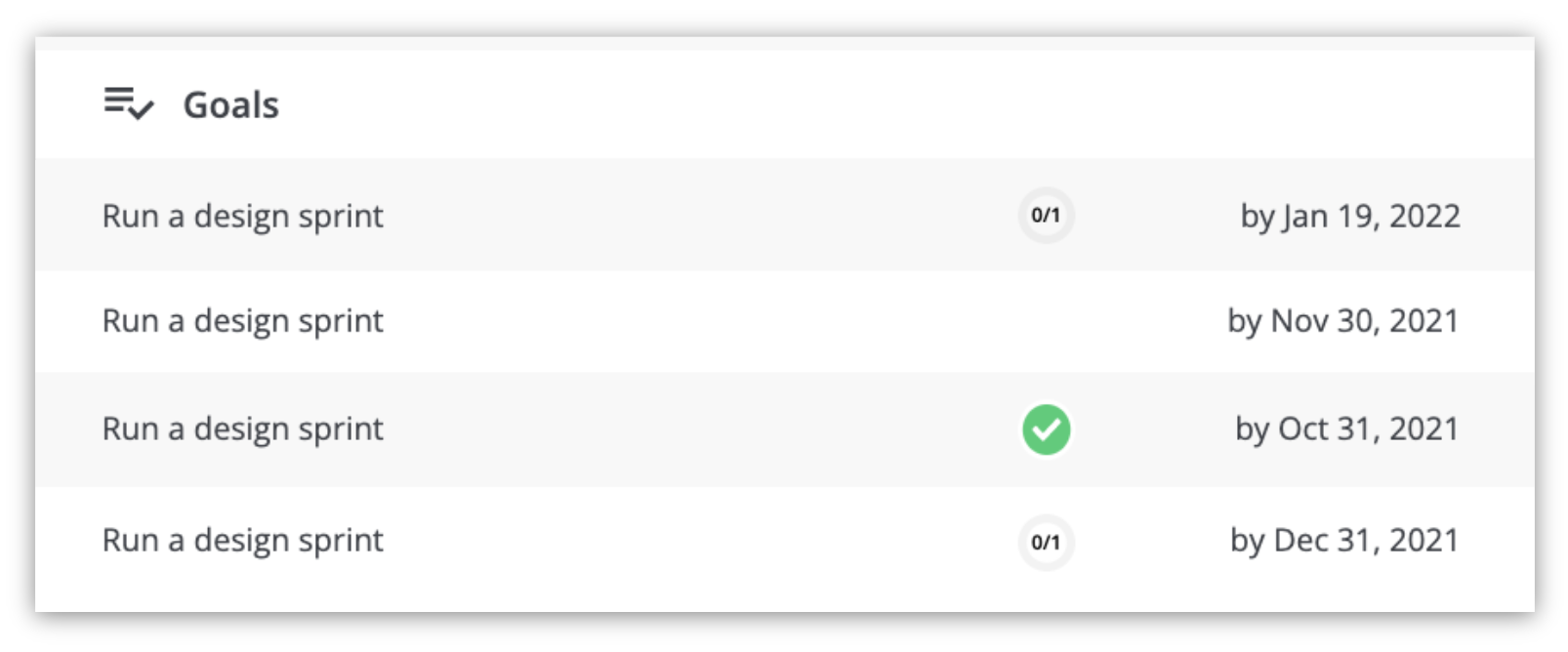 What information do participants need to add?
What is your goal?

What tasks are required to achieve it?

How will you know when you've achieved it?

Set the date for when you'd like it to be completed by.
They can choose to share it with any or all of their mentoring matches. They can also navigate back to their goal at any time to edit it or check off the tasks associated with the goal.
There is no system prompt for them to complete their goal by their chosen date. But we would expect them to work towards that date to the best of their ability.