So which companies use mentoring as a competitive advantage?
The answer is a lot of them – but we are going to focus on the big name brands you know, and probably love.
Facebook
Facebook's mentoring program purpose:
Onboard young and inspired engineers by matching them with seasoned colleagues (who are often times very young, themselves).
Program synopsis: In 2007 (that was 10 years ago), Facebook didn't really even train people. Then began the Facebook Bootcamp; a seven week on-boarding program for new engineers and project managers.
But it's not just about getting people up to speed, Bosworth wrote in 2009 – "the training emphasises maintaining high standards, identifying internal mentors that are good at teaching, making sure people have mentors, and letting engineers learn by fixing real problems."
What has mentoring done for them lately? Over 2 billion users and counting, Facebook is the social media network which rules the world.

Airbnb
Airbnb's mentoring program purpose: Airbnb's unique and innovative mentoring program showcases the endless mentoring opportunities for organisations. The purpose of Airbnb's mentoring program is for experienced hosts (their current customers) to mentor new and inexperienced hosts (their new customers) in – you guessed it – how to host.
Program synopsis: According to Airbnb, "If you're a new host and haven't received your first booking, you can request a mentor. Once a mentor is available, we'll pair you with one who speaks your language and has a similar listing. Mentorship happens over email and ends after 30 days."
What has mentoring done for them lately? Airbnb dethroned the mighty Google as the best place to work in the world – while transforming the world of travel, forever.

Intel
Intel's mentoring program purpose: To increase knowledge transfer and disseminate the skills which are in demand right now across the company.
Program synopsis: Intel is more concerned with upskilling and relevant domain expertise than experience, per se, which is why their mentoring program is focused on peer-to-peer mentoring. Employees of the company are encouraged to drive their own mentorships, and connect with a number of employees, embedding a mentoring culture within their organisation. Intel's mentoring program is often cited as a great example of organisational mentoring.
What has mentoring done for them lately? "The company spent 2016 restructuring, launching new products, integrating IoT tech maker Altera, and focused on growing market share in corporate data-centers and exploring new ways to add semiconductors to more stuff."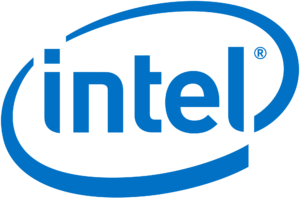 Deloitte
Deloitte's Mentoring program purpose: To help junior employees navigate their way to success at Deloitte – improving retention and company alignment.
Program synopsis: Deloitte's mentoring program is a classic approach to the mentoring scenario, and one which works: each program participant is assigned a partner, principal, or director sponsor who commits to at least two years to help their protégées drive their own careers.
What has mentoring done for them lately? Deloitte Global recently reported annual revenue of US$38.8 billion, representing a 7.1 percent revenue increase and 8.3 percent two-year CAGR. Nice.

Boeing
Mentoring program purpose: Boeing's mentoring program is enacted to prepare leaders—and attract, retain and develop the company's employees.
Program synopsis: Mentoring plays a large role in Boeing's extensive learning and development arsenal. They have 3 core mentoring programs:
Leaders as mentors

Leaders teaching leaders

Feedback is a gift
"We're looking at potential major shortfalls in skills and labor," Stephens said. "Since it's likely we'll have more good jobs than qualified people, all hands must be readied, and every mind must be prepared to contribute. We have a huge opportunity here."
What has mentoring done for them lately? Boeing is one of the largest aerospace companies in the world, is a Fortune 25 company, and was recently ranked 30th on the "World's Most Admired Companies" list (2017).

Ford
Ford's Mentoring Program Purpose: To improve company culture and connect a diverse and remote workforce to drive engagement retention and productivity.
Program Synopsis: Ford's mentoring program pairs employees from different divisions or regions as a way to help both participants develop their network and expand their understanding of the business.
What has mentoring done for them lately? "Ford's leaders attribute their ability to weather recent economic turbulence in part to the company's strong corporate culture where mentoring plays a key role in spreading values and breaking down silos that can disrupt innovation."
While these companies – and their mentoring programs – are pretty famous, mentoring is used by millions of companies all over the world.
Which means it's time for you to get an effective mentoring program off the ground and start engaging your staff and organisation.