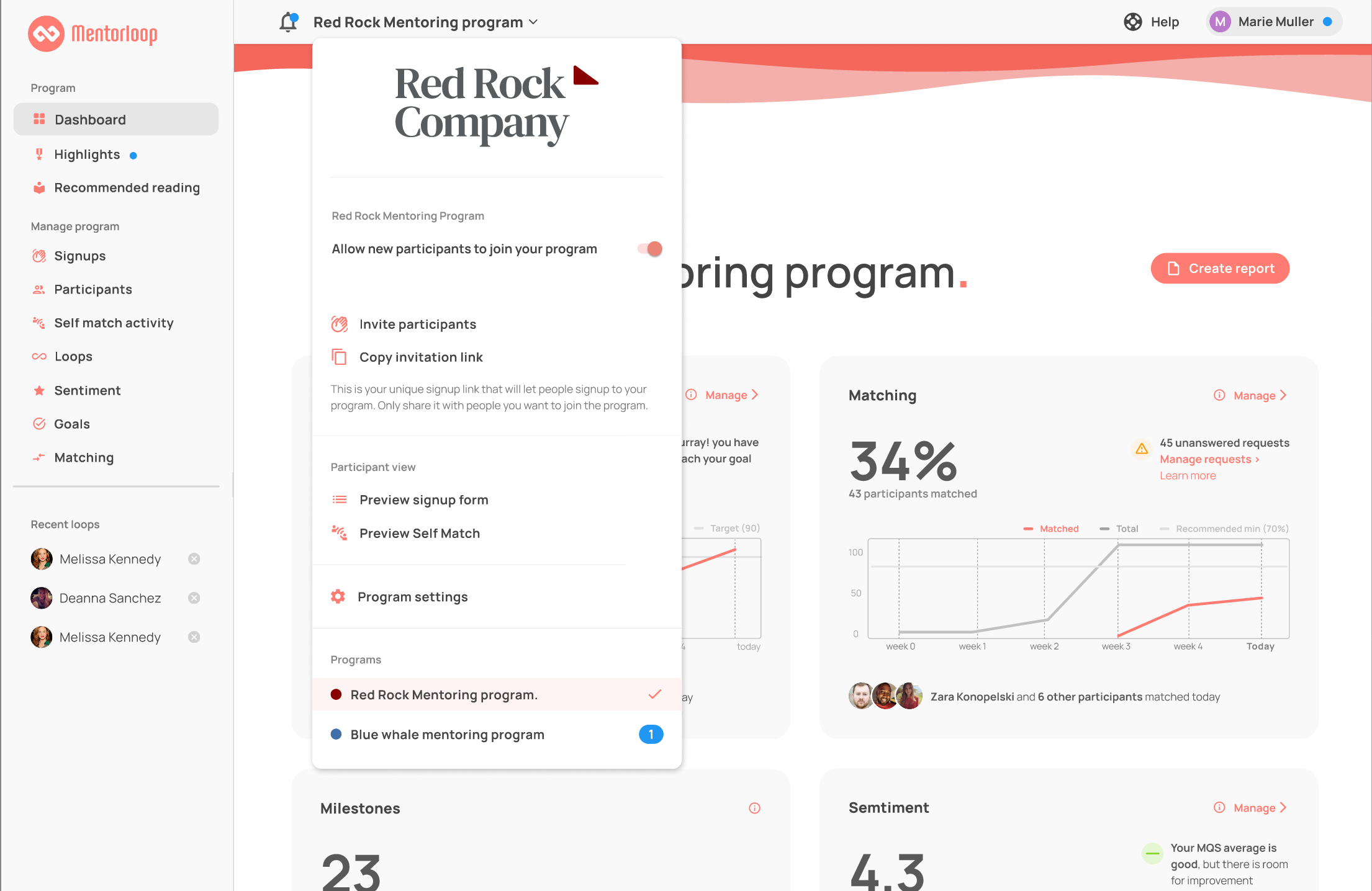 At Mentorloop, we want our Program Coordinators to have a seamless and accessible way of running their mentoring programs. With the new and improved navigation, you will have access to all the pages and functions of Mentorloop at one click!
Left sidebar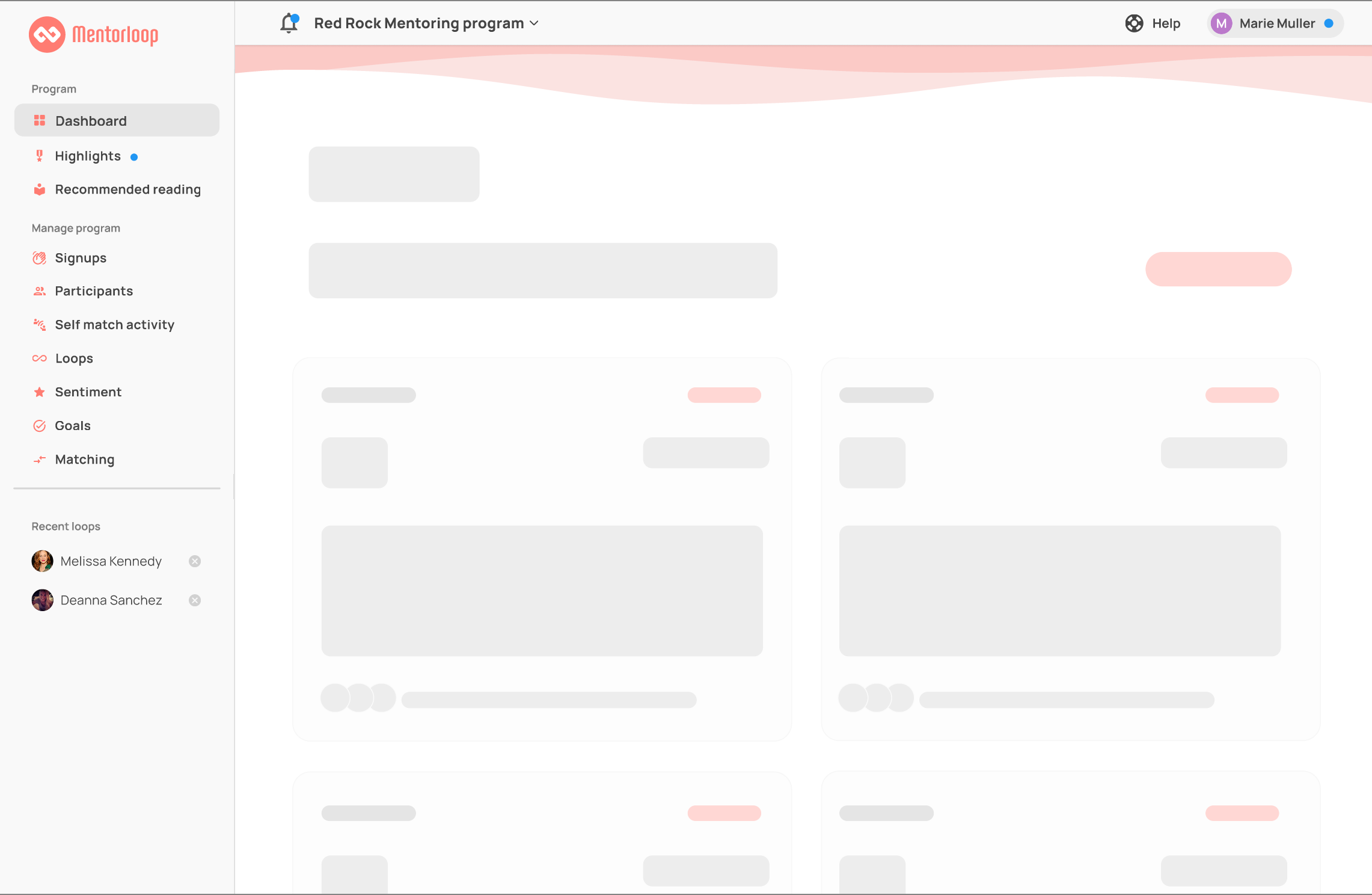 The left sidebar includes your Dashboard and Highlights, as well as the pages you'll need to manage your program:
Signups
Participants
Self match activity (if enabled)
Loops
Sentiment
Goals
Within the left sidebar, you can also access your most recent loop conversations with your participants.
Program settings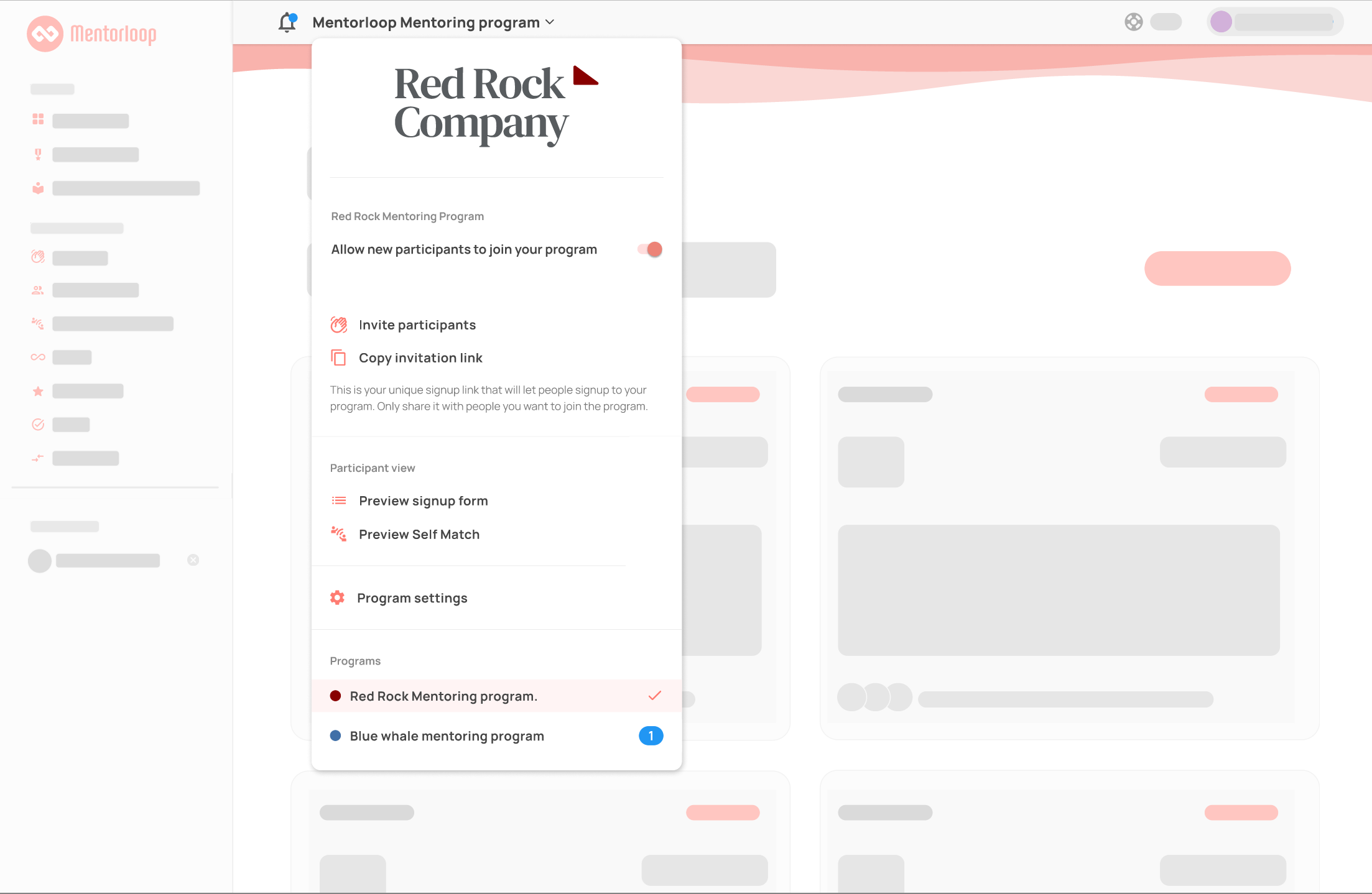 Program Settings is located at the top left and it is where you can access any program information you might need such as:
Enabling/Disabling your signup form
Inviting participants to the program via email
Sharing the signup form link
Previewing the signup form and the self match function as a participant
Program settings
Shifting to another program if you are running multiple mentoring programs
Account settings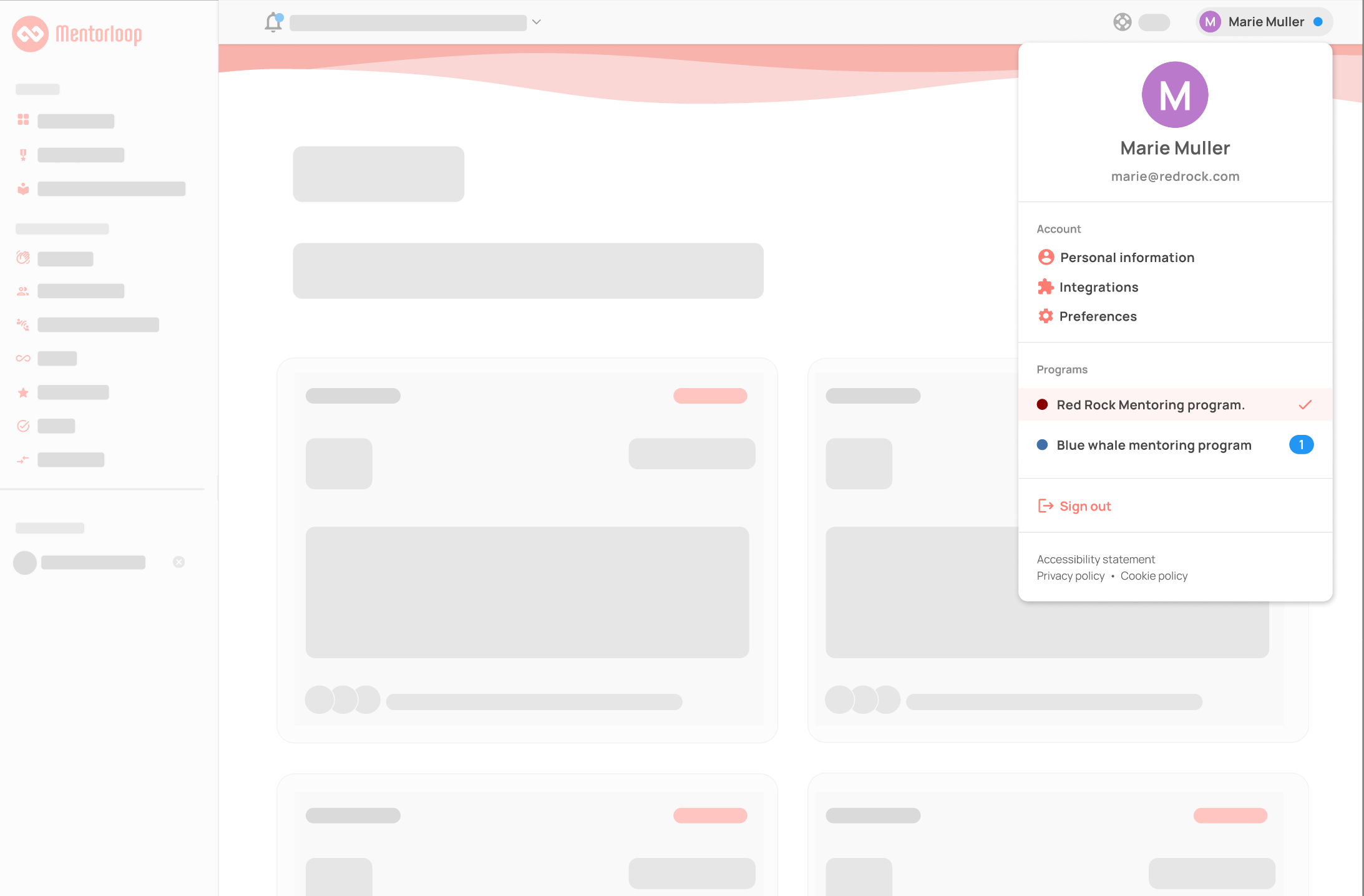 Account settings is located on the top right. You can access the Mentorloop Help Hub as well as the settings relating to your personal account such as:
Updating your email or password
Integrations
Preferences
Signing out
In-app notifications
You can locate your in-app notifications by clicking the bell icon located next to your Program settings, Program Coordinators will be notified when a participant reaches out to them.