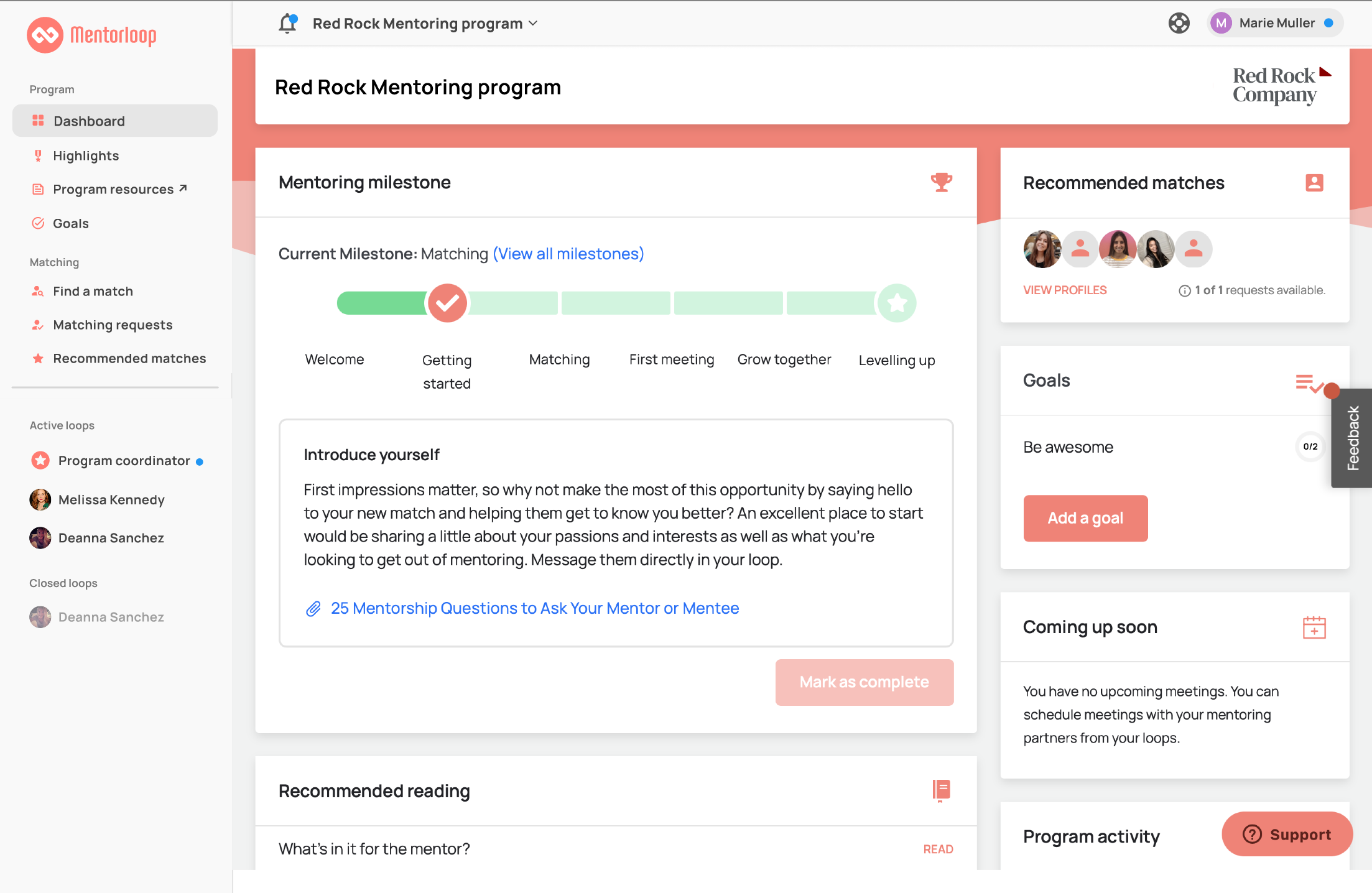 We want our mentors and mentees to experience ease when navigating the platform, especially when they are already focussed on their mentoring relationships! With the new and improved navigation, you will have access to all functions of Mentorloop in one click!
Left sidebar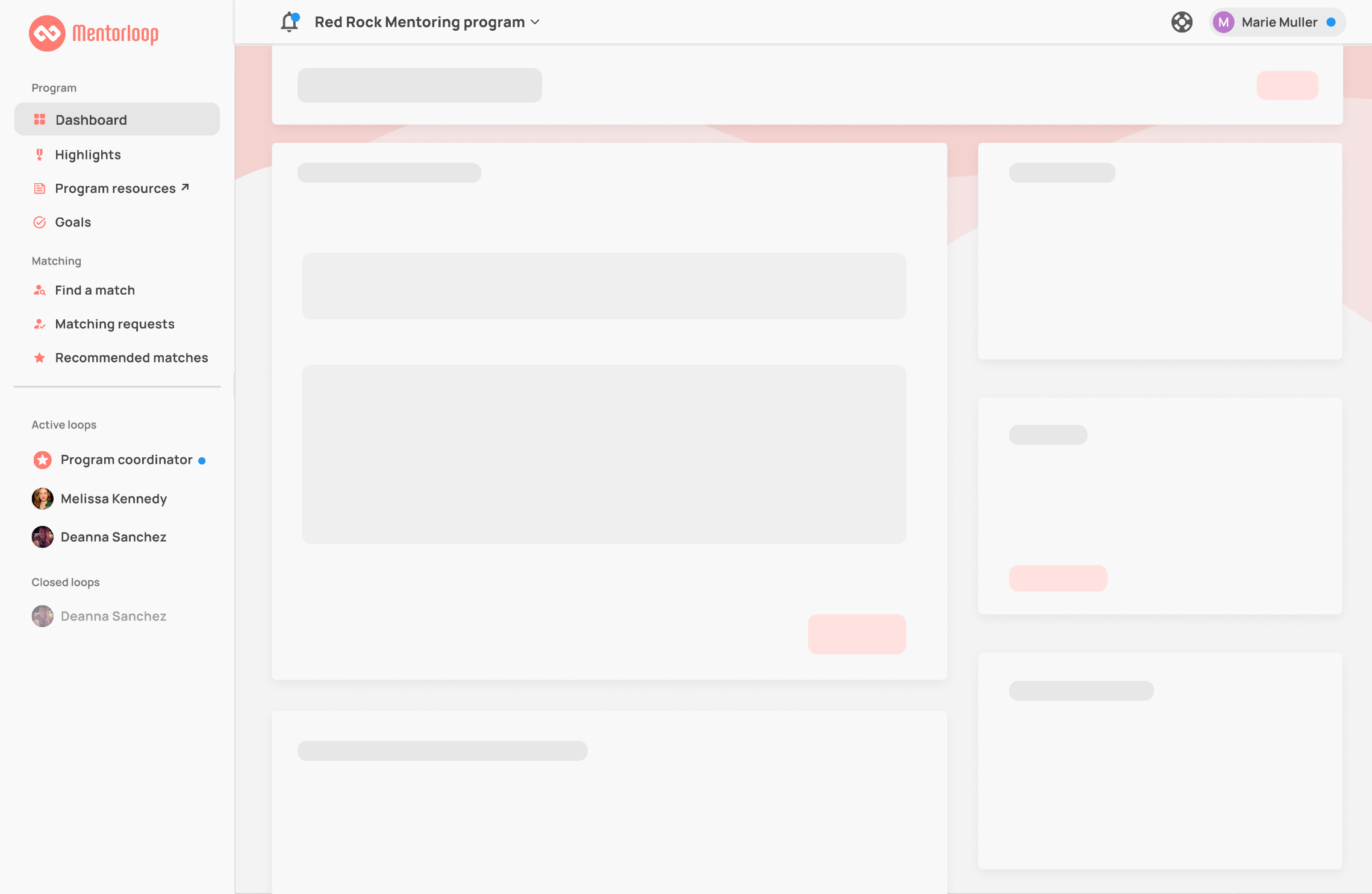 The left sidebar includes your Dashboard, Program Resources and Goals, as well as matching functionalities such as:
Find a match
Match requests
Recommended matches
Within the left sidebar, you can also access your 1:1 loop conversations with your program coordinator and your mentoring match.
If your program does not have the self matching feature available, only Dashboard, Program Resources, Goals and your 1:1 match connections will be visible
Program settings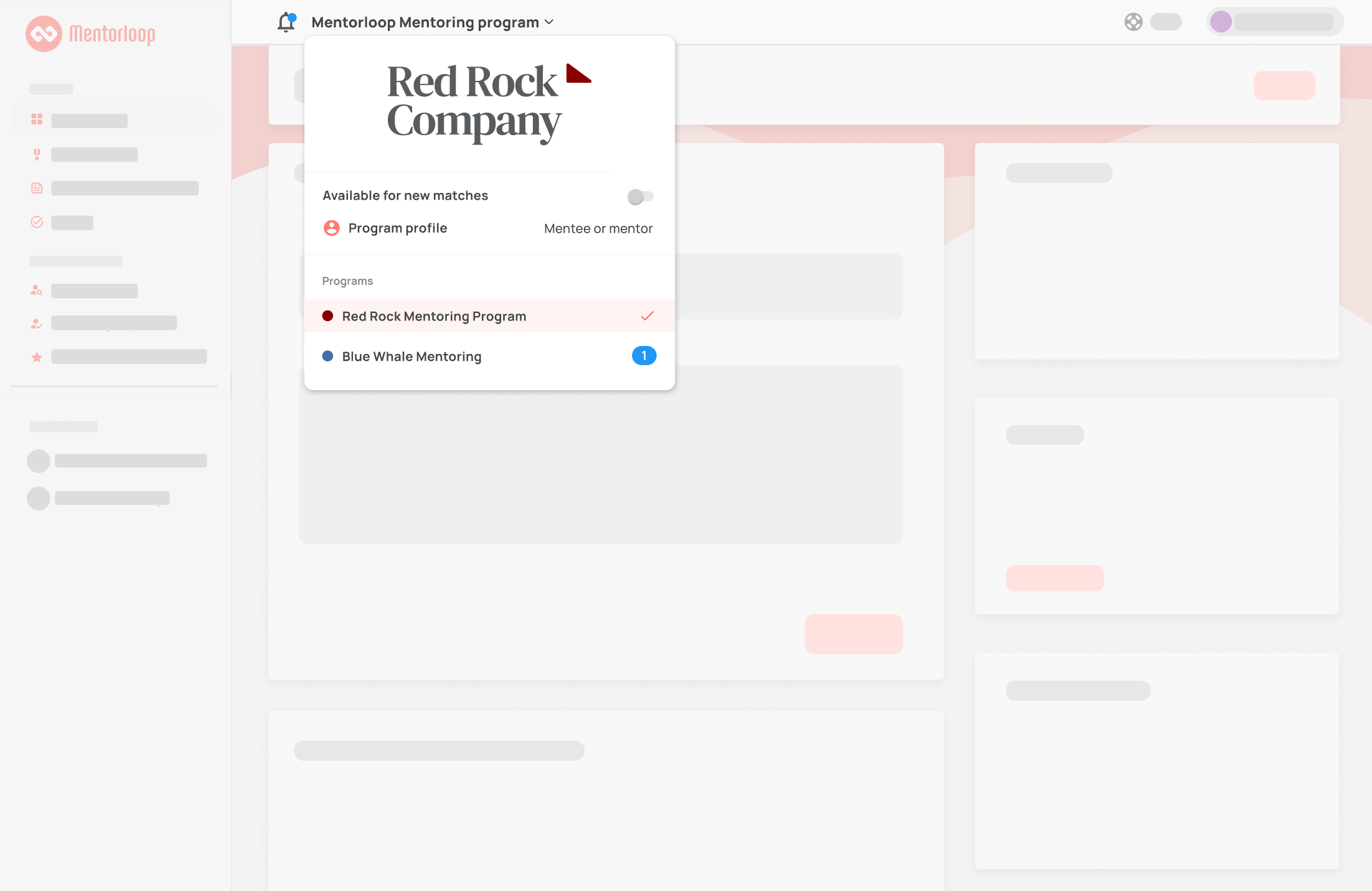 Program Settings is located at the top left and it is where you can access any program information you might need such as:
Updating your availability in terms of matching
Updating your signup form details
Shifting to another program if you are part of multiple programs
Account Settings

Account settings is located on the top right. You can access the Mentorloop Help Hub as well as the settings relating to your personal account such as:
Updating your email or password
Updating your availability in terms of matching
Integrations
Preferences
Shifting to another program if you are part of multiple programs
Signing out