What are Milestones?
Milestones set out recommended tasks and actions for each participant, making it easy for you to track their progress and allowing them to enjoy a more structured mentoring experience.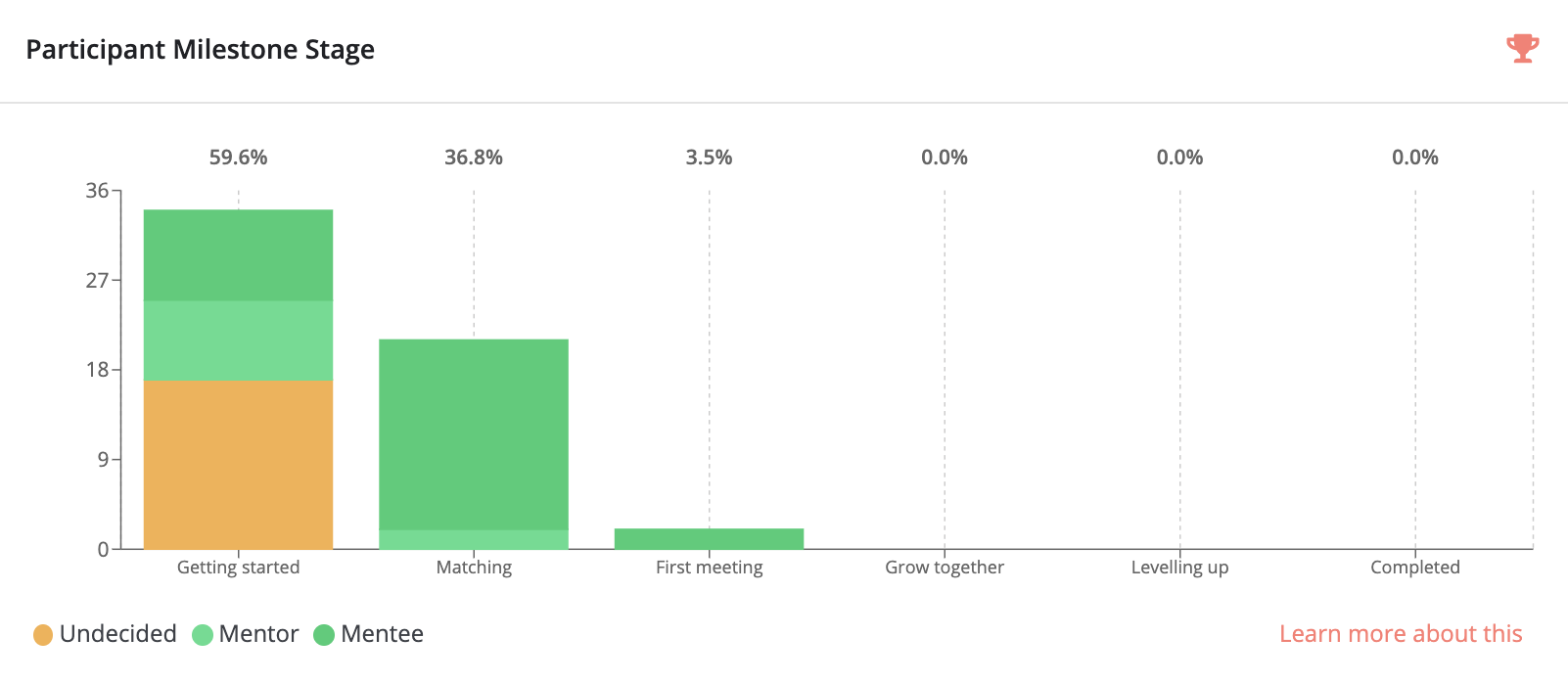 Where can I see Milestones?
Log into Mentorloop and navigate to your program Dashboard.

Scroll down to view the number of your participants at each milestone stage.
What are the milestones?
Getting started - Learn about good mentoring and how to use Mentorloop.

Matching - Get to know their mentoring partner and set expectations.

First Meeting - Meet with their mentoring partner and start the journey.

Grow Together - Complete and expand on goals together.

Levelling Up - Get more out of mentoring with Mentorloop.
What kind of tasks will my participants be asked to complete as part of the milestones?
There will be recommended reading to familiarise them with mentoring.

Making their first match and setting goals.

Planning and reviewing their first meeting.

Evaluating progress and providing feedback to their match.

Looking at the idea of additional mentoring matches.
How do they progress onto the next milestone?
All tasks can be marked as complete at any time by the participants. There are also some tasks which will automatically be completed by an action.
What if they have already completed a milestone before it appeared?
They are empowered to mark each task as complete once it's done. If it's already done, they can mark it as complete immediately and progress onto the next stage.
Is there a time limit on each task?
No, participants can complete their tasks at a pace that suits them.
How do I see a specific participant's milestones?
To view a participants progress towards completing a particular milestone, navigate Manage program > Participant tab. Individual participant progression is visible to you within their summary card under the Info section!
You can also use the filter 'Mentoring Milestone' to see a breakdown of participants on each milestone.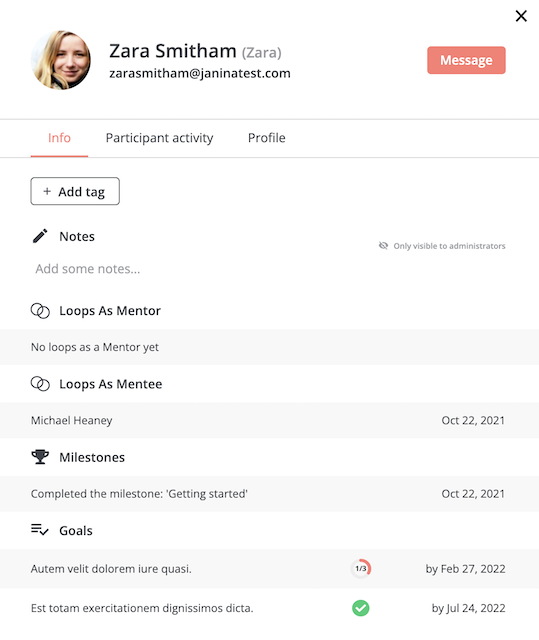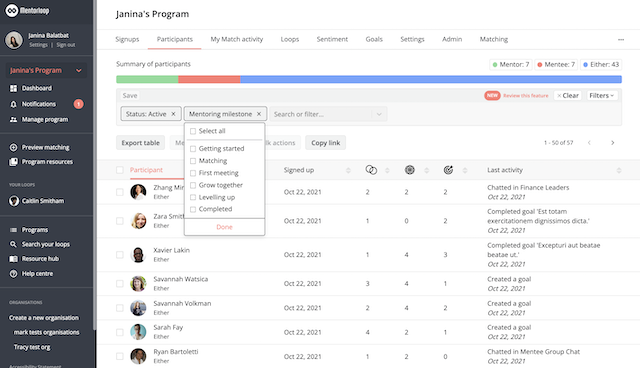 Do mentors and mentees get the same milestones?
All participants will see the same five milestone stages, but the tasks within the milestones will differ depending on whether they are a mentor or mentee.