What are Recommended matches?
If the Self Match feature is enabled in your program, chances are that you also have the Recommended Matches feature turned on. This feature is a great way to look for a match if you don't know where to start when it comes to finding your own mentoring connection.
The Mentorloop Algorithm suggests 5 potential matches based on the compatibility of your mentoring goals and expertise.
Not all programs have the Self Match feature enabled. You can check if it's enabled by looking for the "Find a match" option on the left sidebar under "Matching". If you're unsure, reach out to your Program Coordinator via your 1:1 loop.
Where can I find Recommended Matches?
If you haven't yet entered into a mentoring relationship with anyone, Recommended Matches will appear on your dashboard. Otherwise, you can find them in the left sidebar under Matching > Recommended Matches.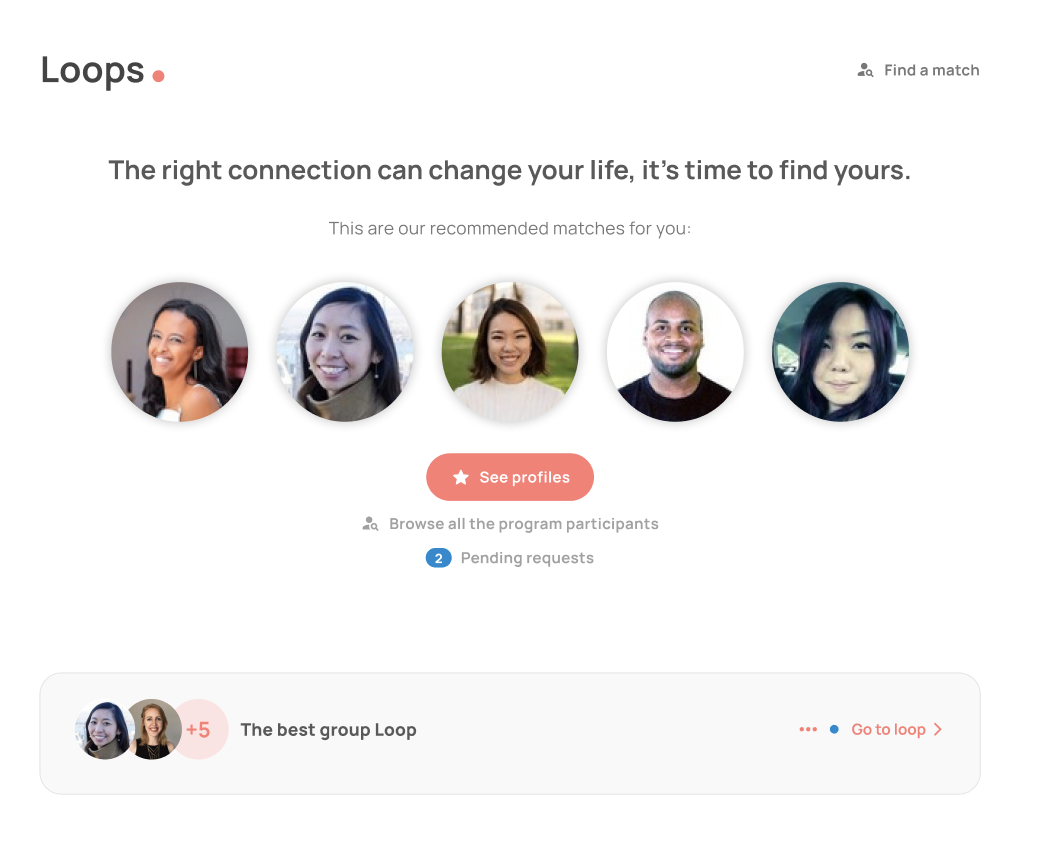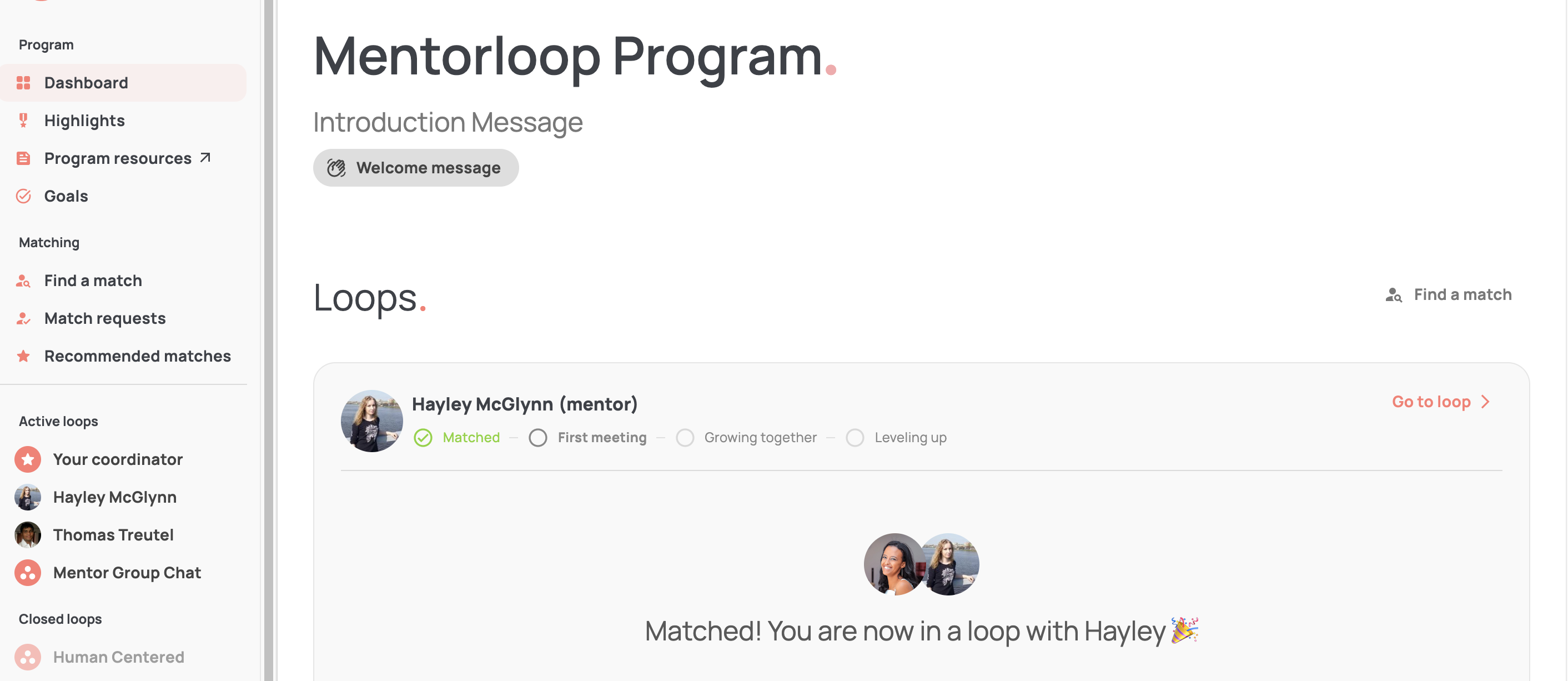 How can Recommended Matches help me find my match?
Mentorloop will suggest up to 5 potential matches based on alignment on mentoring goals and expertise. You can view each profile and choose who you want to connect with!
If you are comfortable with using recommended matches and are ready to take the next steps in matching, discover your own mentoring match using Self-Match.