Bulk inviting is one of many bulk actions that you can do from your Mentorloop program. You can manually list out your participant's emails or upload a CSV with the list of participants that you wish to invite rather than inviting participants one by one.
This article will provide a step by step process on how to bulk invite your participants!
How to Invite
1. Navigate to your program page and click invite participants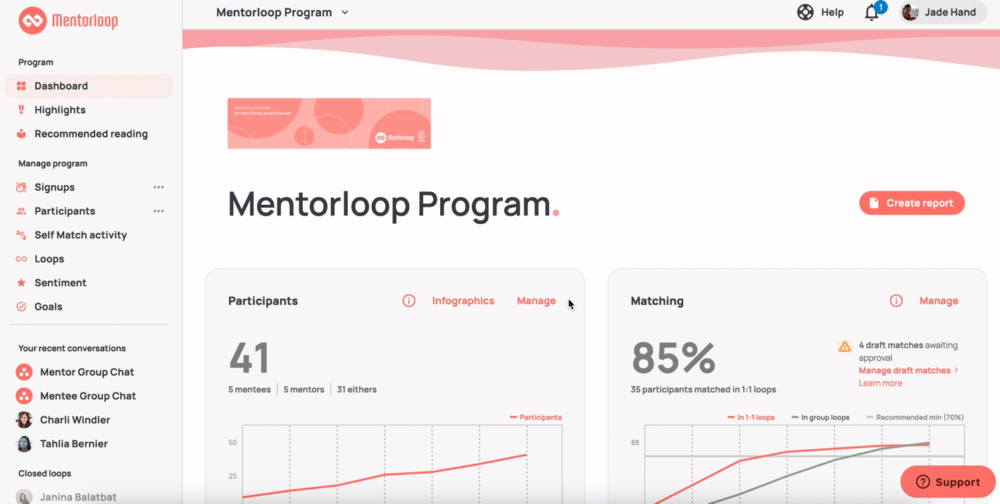 2. Choose how you invite participants
From here you can decide to bulk invite participants through:
Listing out your participant's emails
Uploading a CSV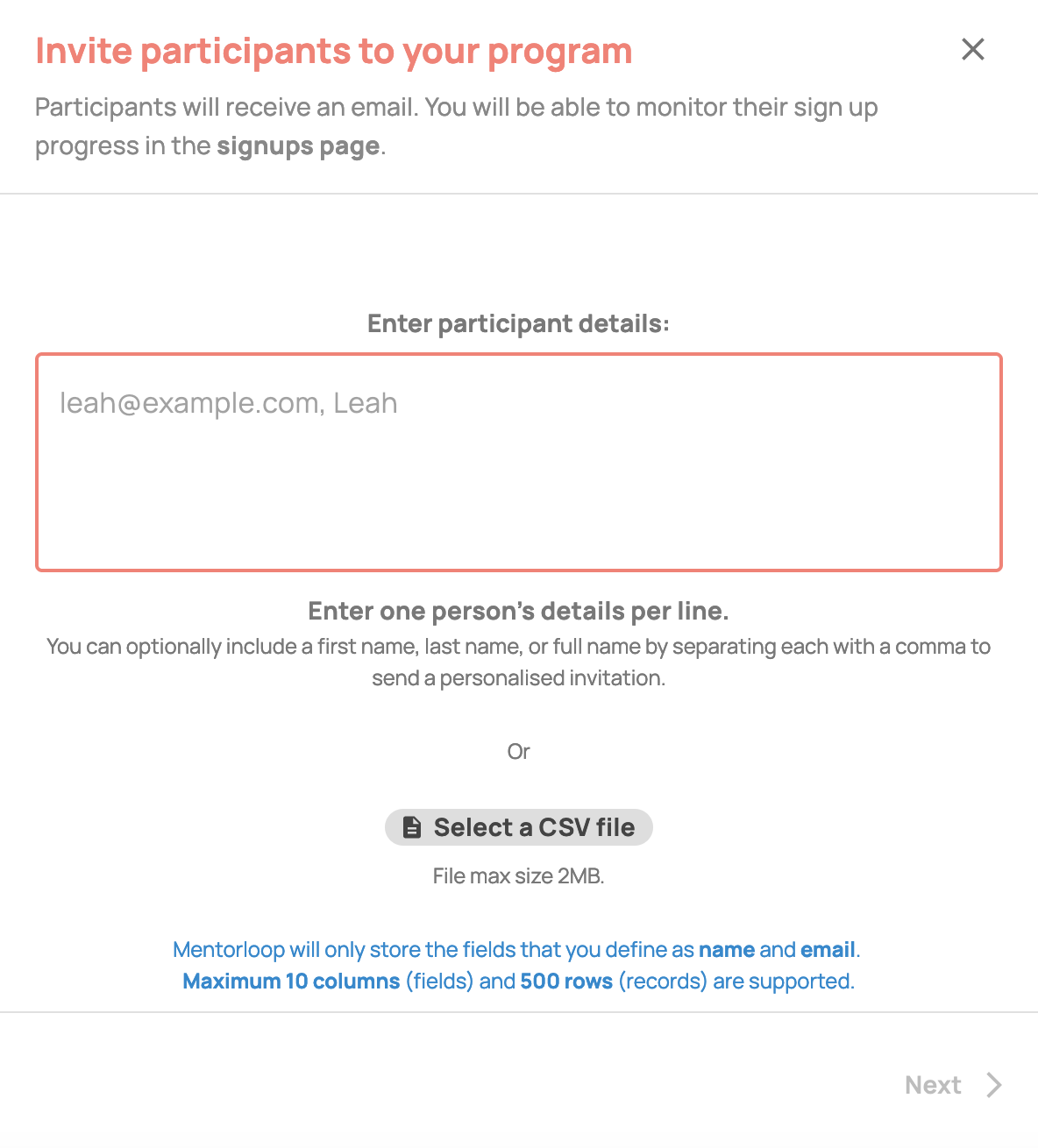 3a. List out participant details
When listing out your participants, dedicate one line per participant and seperate your emails and names with a comma.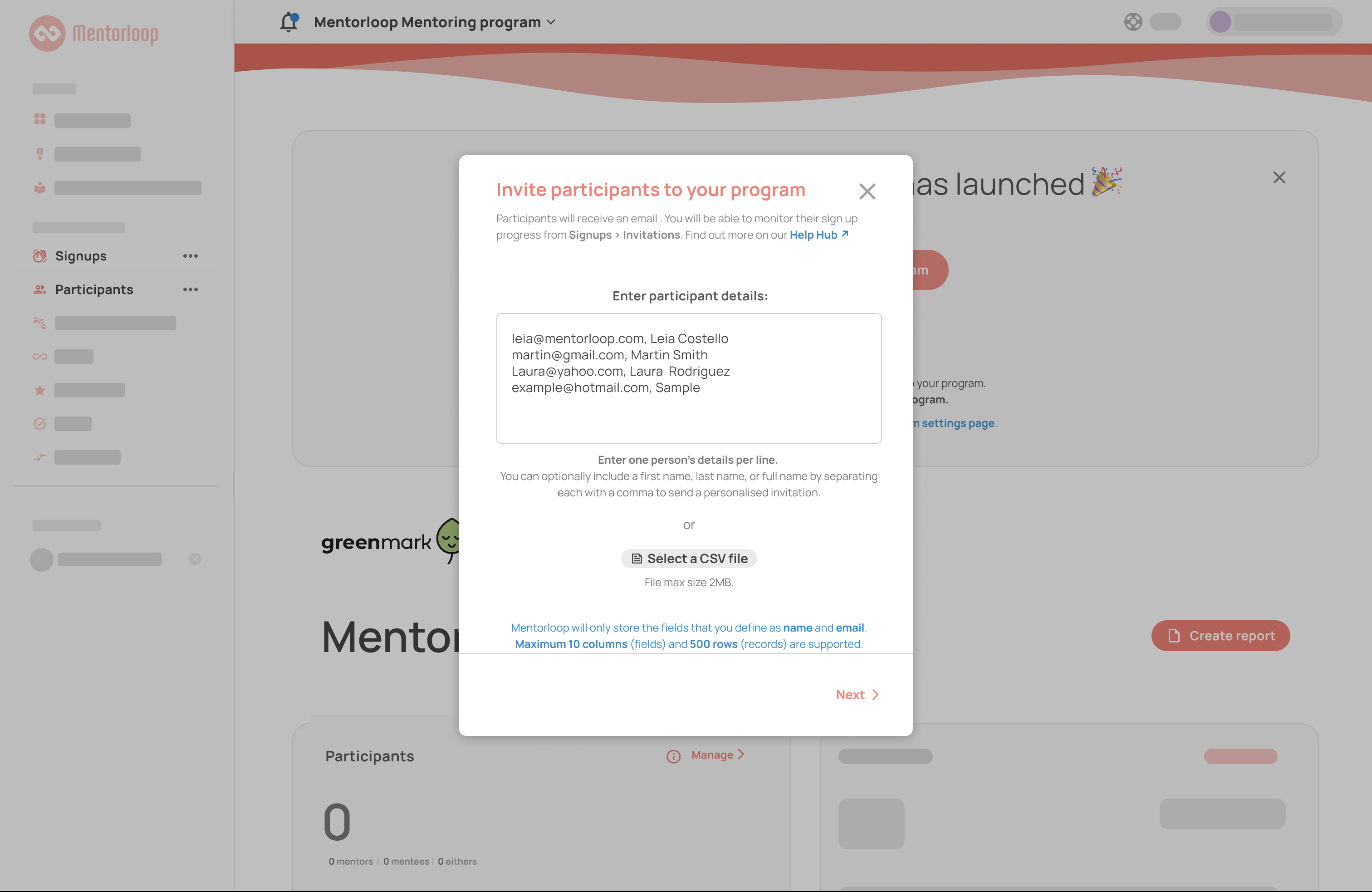 3b. Upload CSV
You can opt to create a data sheet with the list of your participants emails in one column and their names in another and upload to Mentorloop.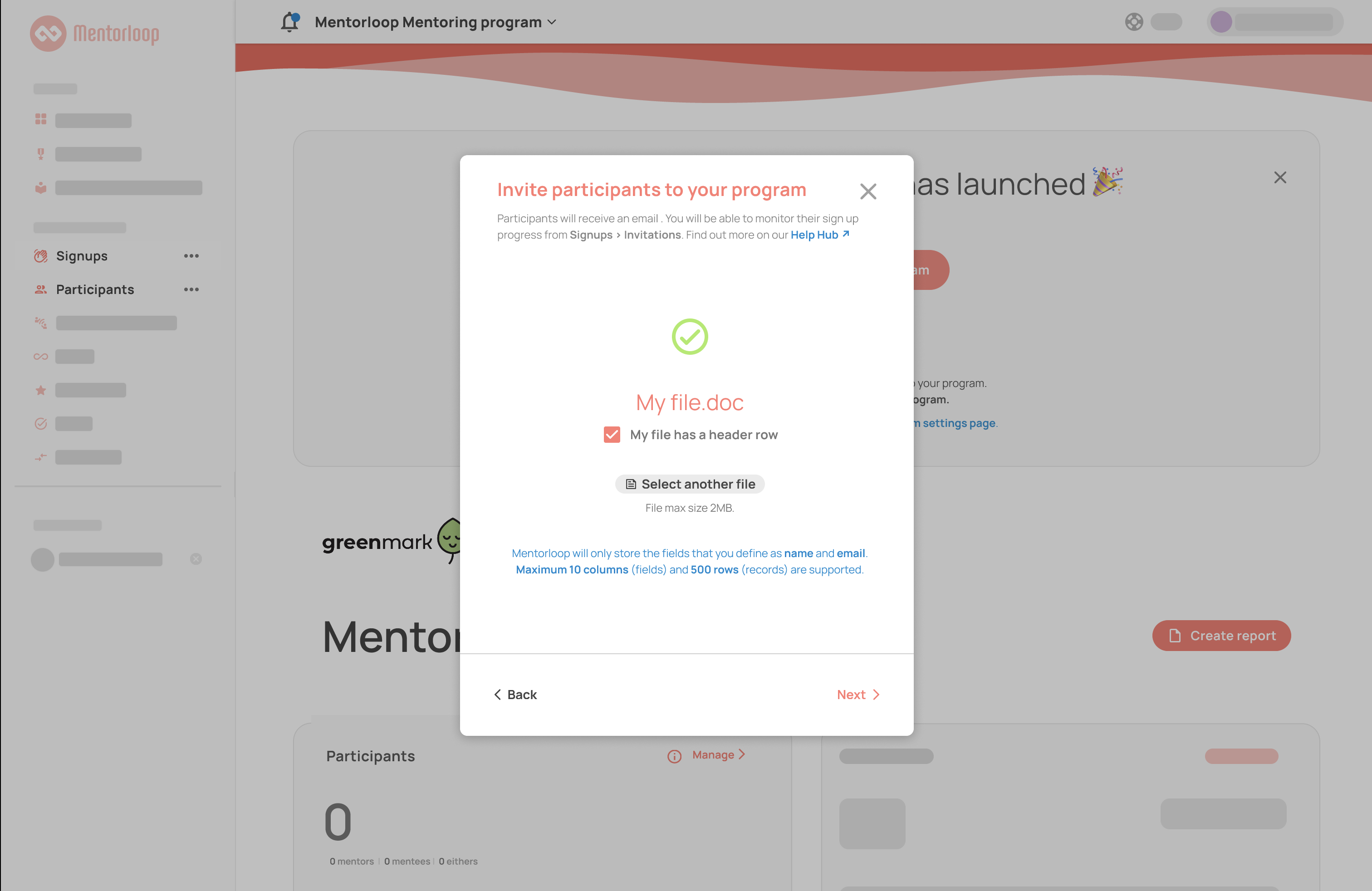 4. Wait for your list to process
You will be asked to confirm the correct sections for your invitation emails to be sent and include a personalised message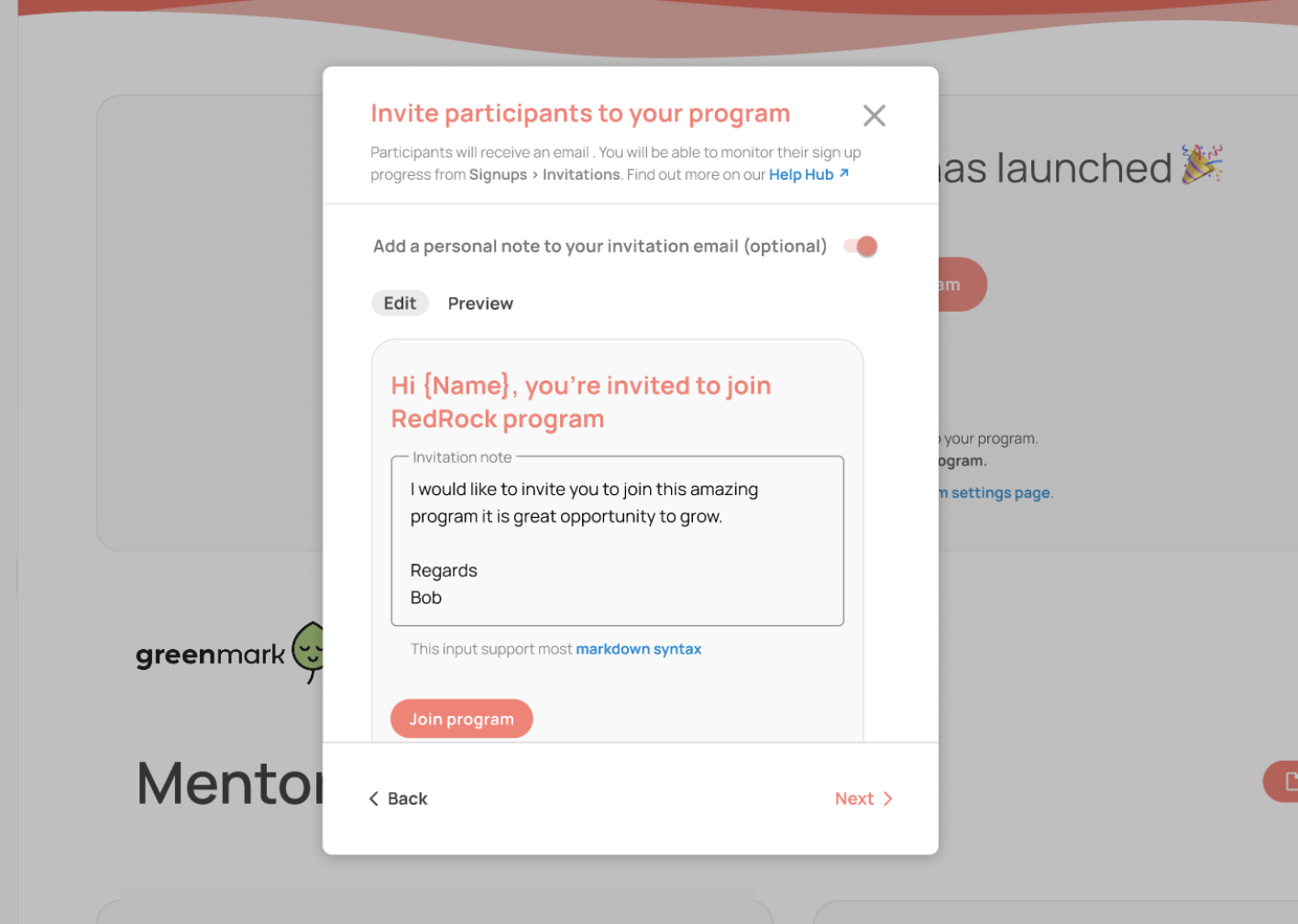 Before the system sends out your invitation, it will identify any invalid, duplicates or email addresses that have already been sent so as to not double up.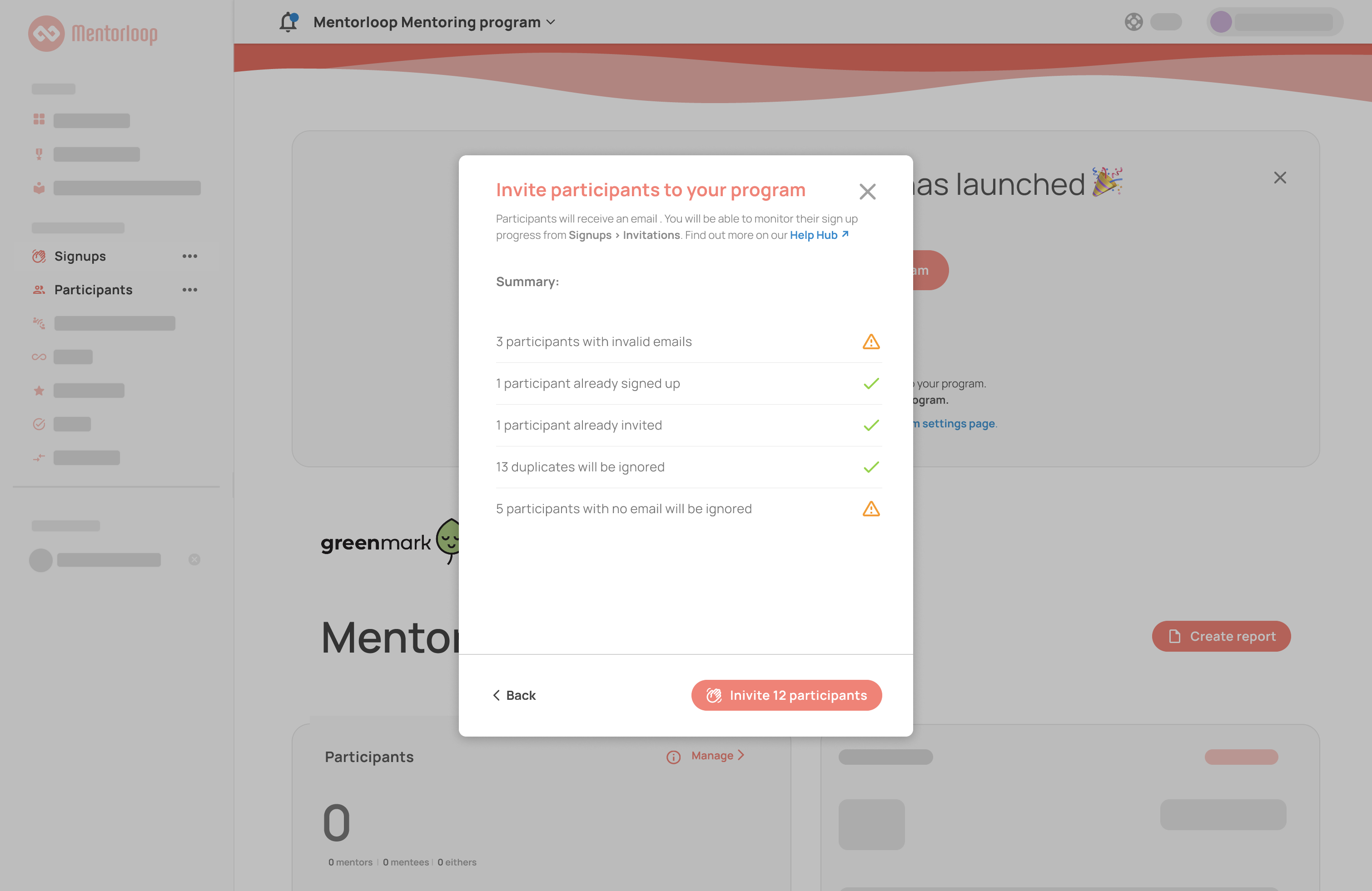 DONE 🥳
A prompt will appear saying that your participants have successfully been invited.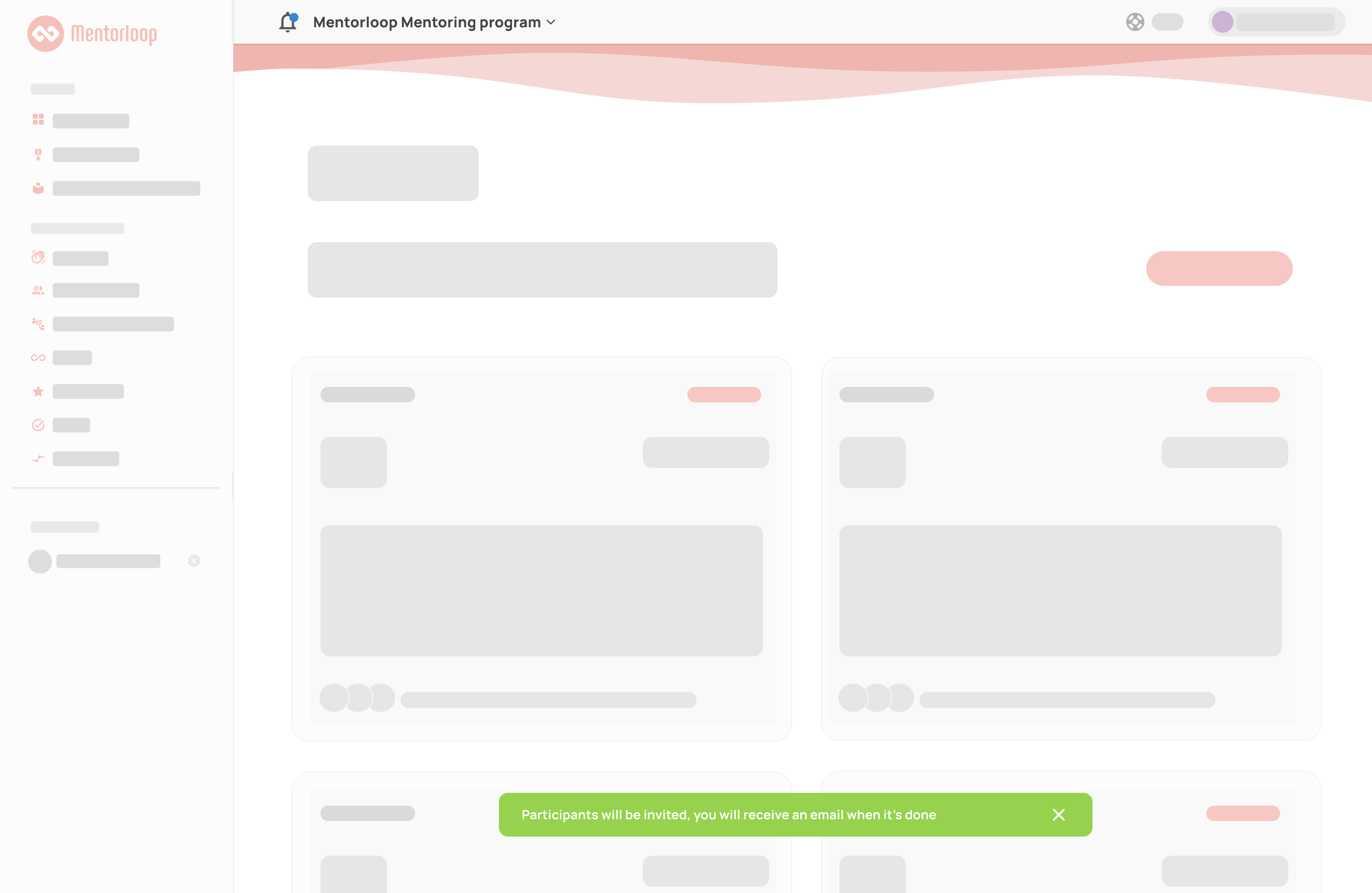 Invitations Tab
To view the status of your invited participants, head over to the Signups page and navigate to Invitations.
You can bulk invite 500 participants at a time. To invite more, just follow the steps again for every increments of 500.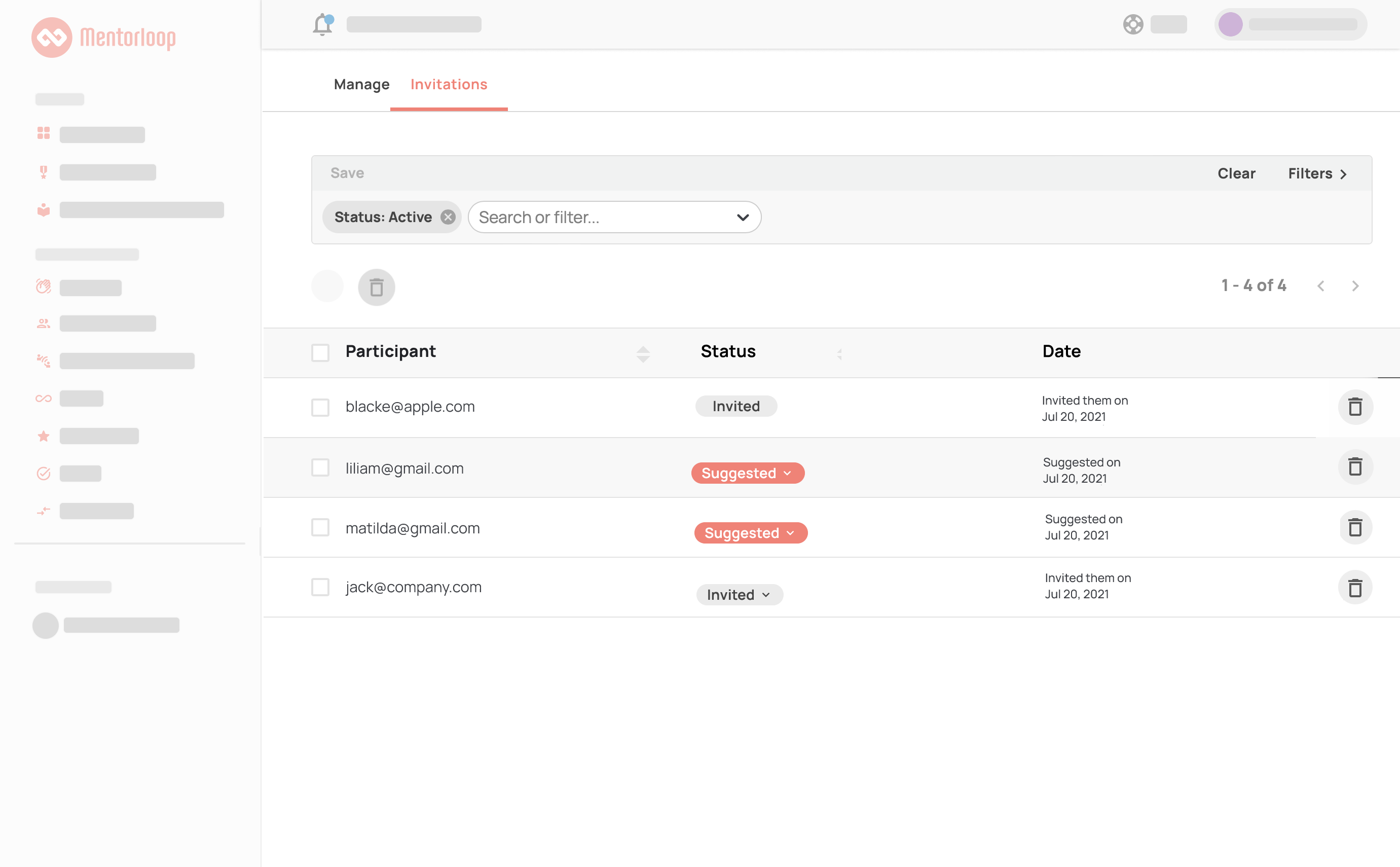 Learn about the capabilities of the Invitation Tab
What Invitees Will Receive
Once your invites have been sent, invitees will receive an email as shown below, with the option to accept the invitation and begin completing the signup form. This message is not yet customisable.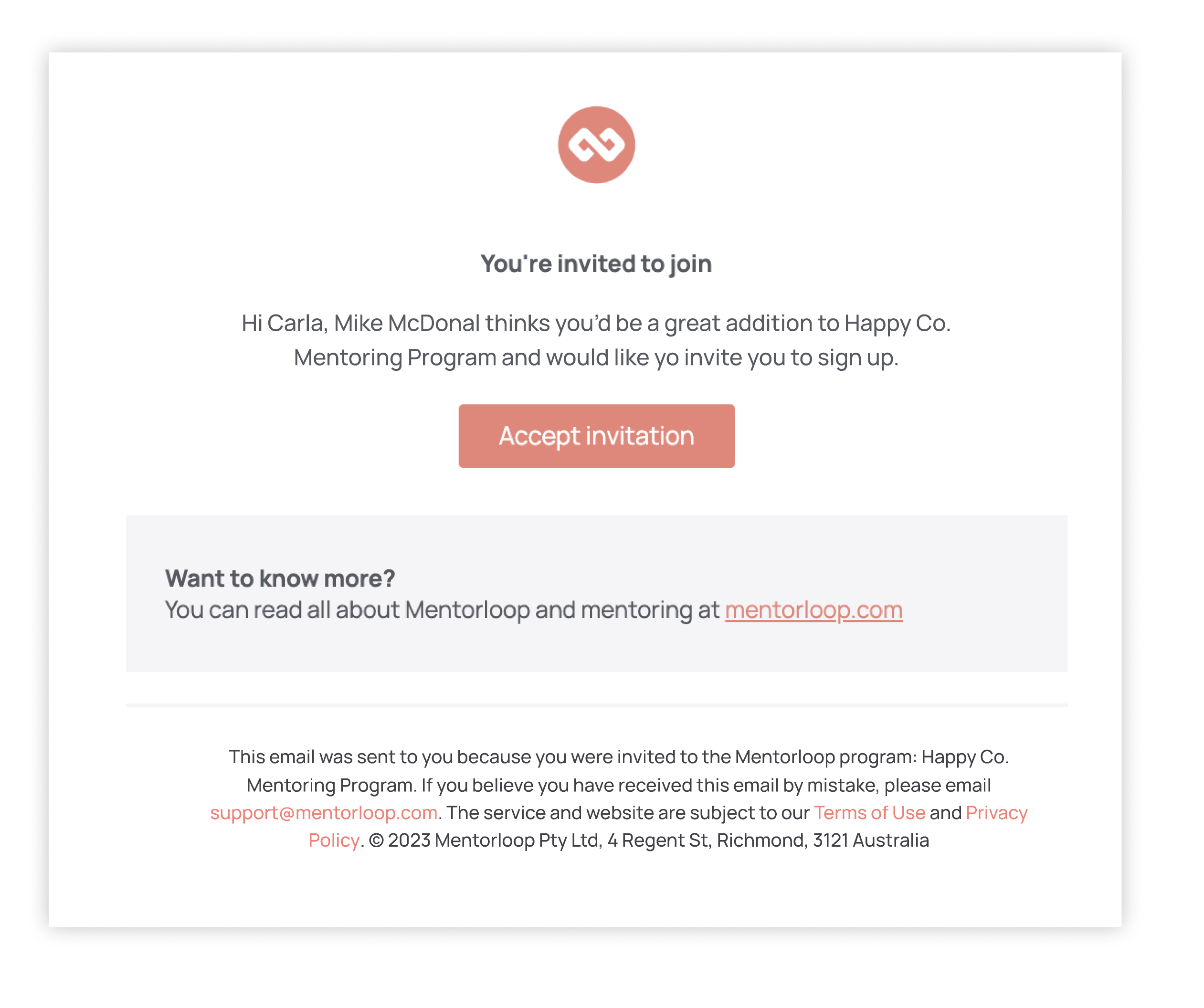 CSV Template
If you are unsure of how to create the CSV layout, simply download the template we've prepared and input your participants' information.