The Mentorloop platform has automated surveys which will go to your participants.
MQS (Mentoring Quality Score) Survey
Understand the satisfaction between the 1:1 loop between the mentor and mentee. This survey is sent on day 30 post match, and every 90 days after.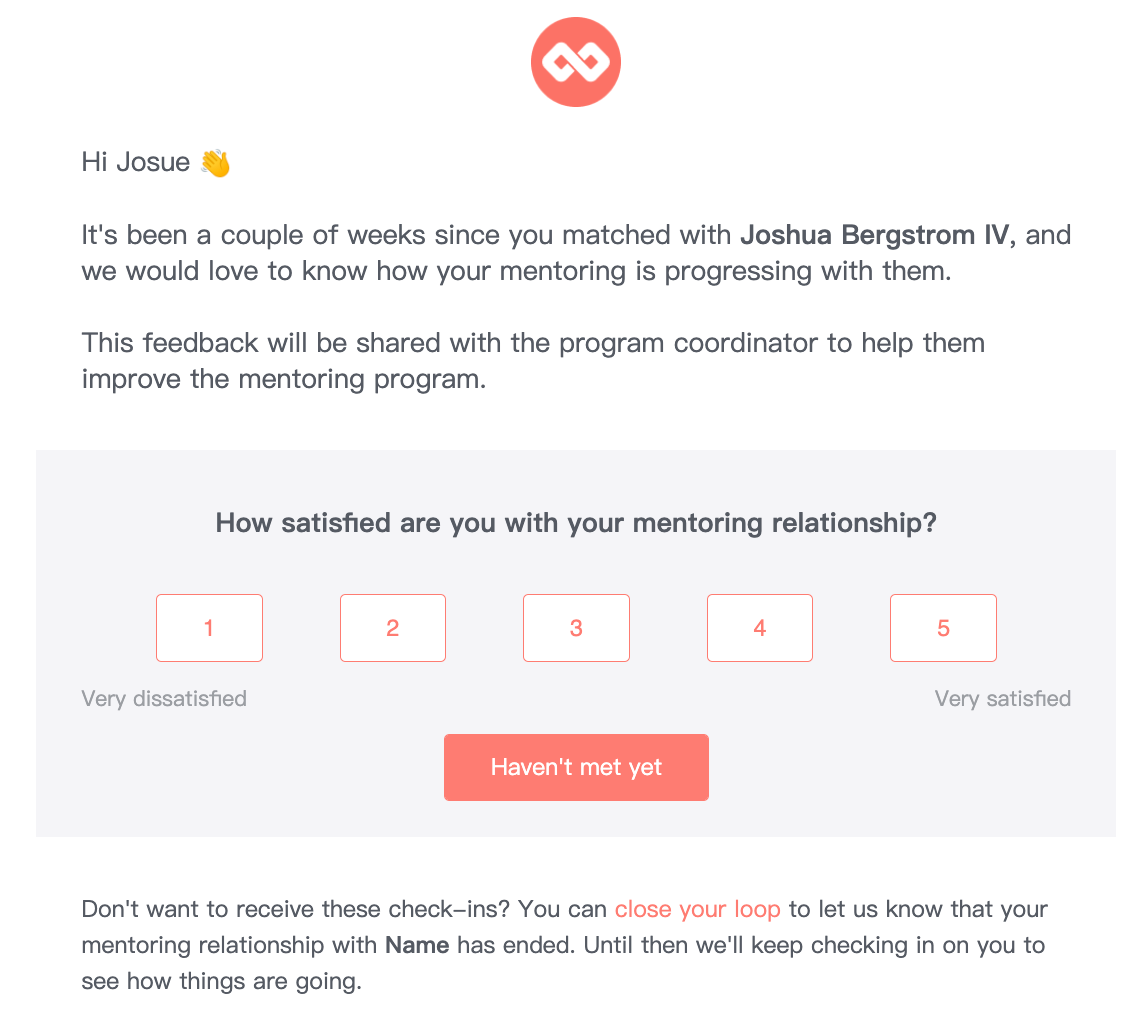 Post-Meeting Survey
Understand how your mentors and mentees went with their mentoring meetings. This survey is sent after a mentor or mentee launches a meeting within their 1:1 or group loop.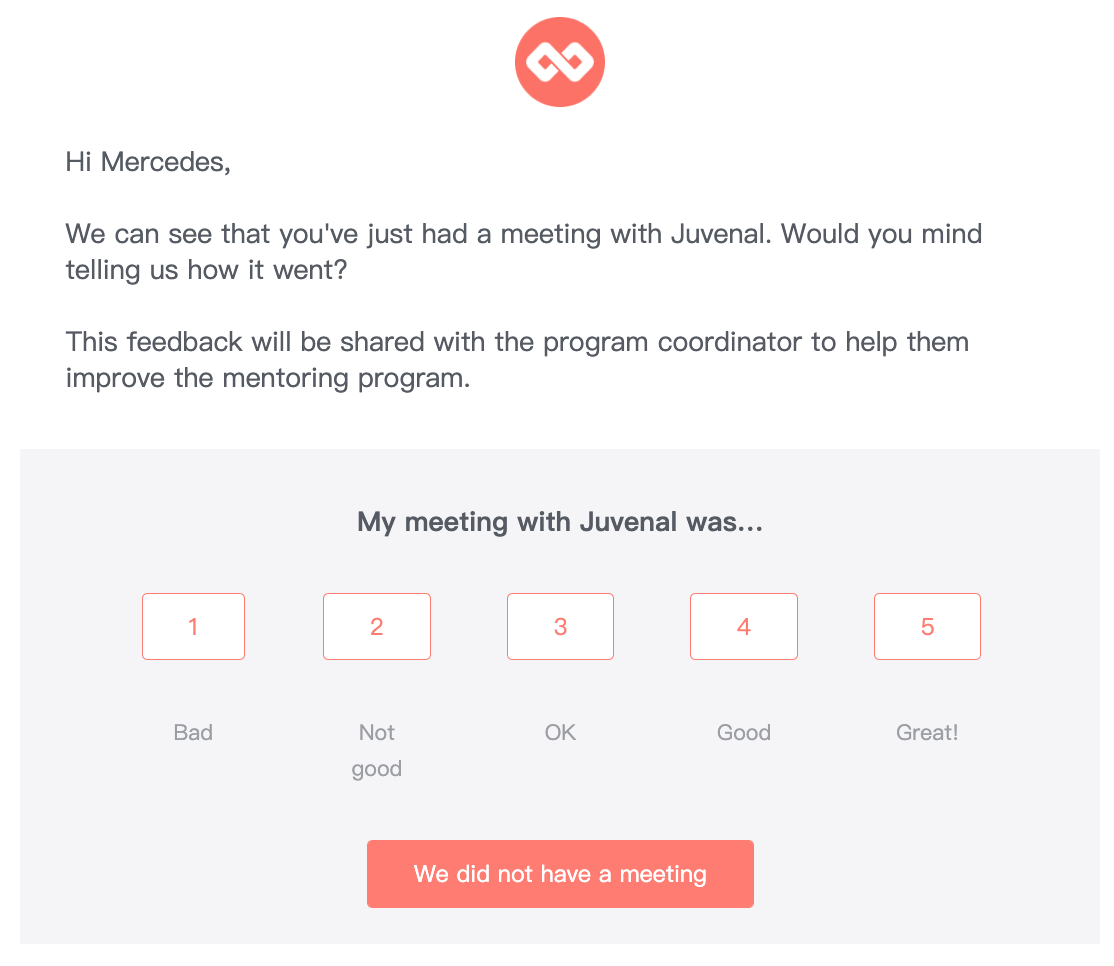 Close Loop Survey
Understand why a mentoring relationship has come to an end. This survey is sent when a mentor or mentee opts to 'Close Loop' in their 1:1 loop. The close loop survey will also be sent to any group loop that is closed by the program coordinator.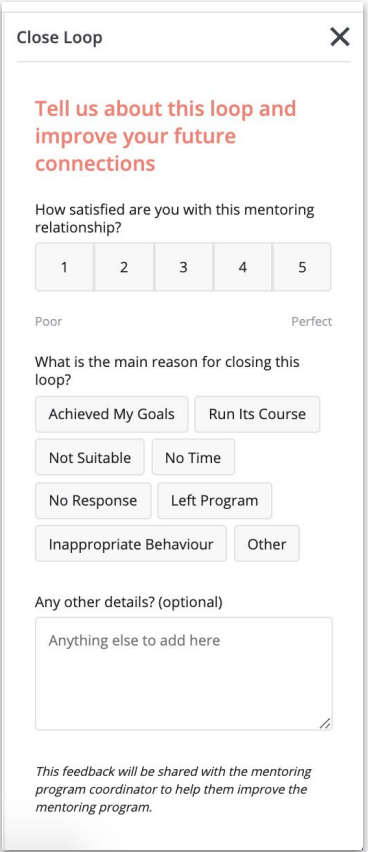 Participant Story Request
If a mentor or mentee selects a 5/5 on their MQS survey, an automated response is sent to ask for more details on the success of their mentoring relationship.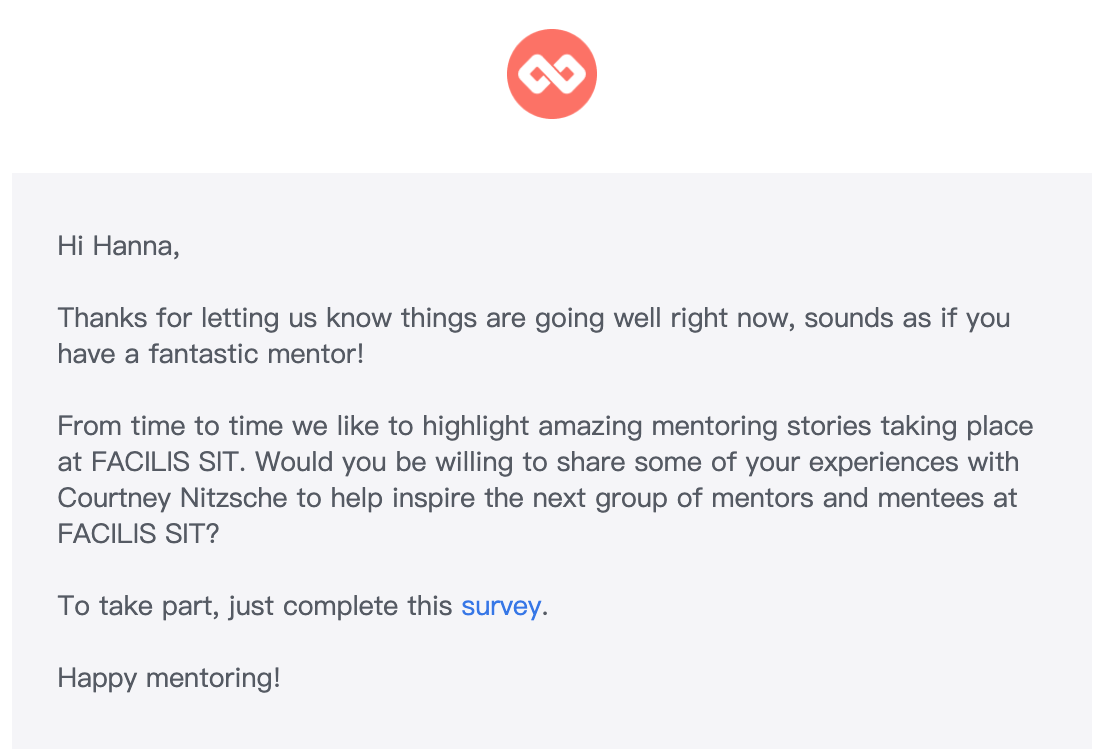 Participant Stories
Once a mentor or mentee submits their answers to the participant story request, our marketing team will pull together a one pager and share this with the Program Coordinator.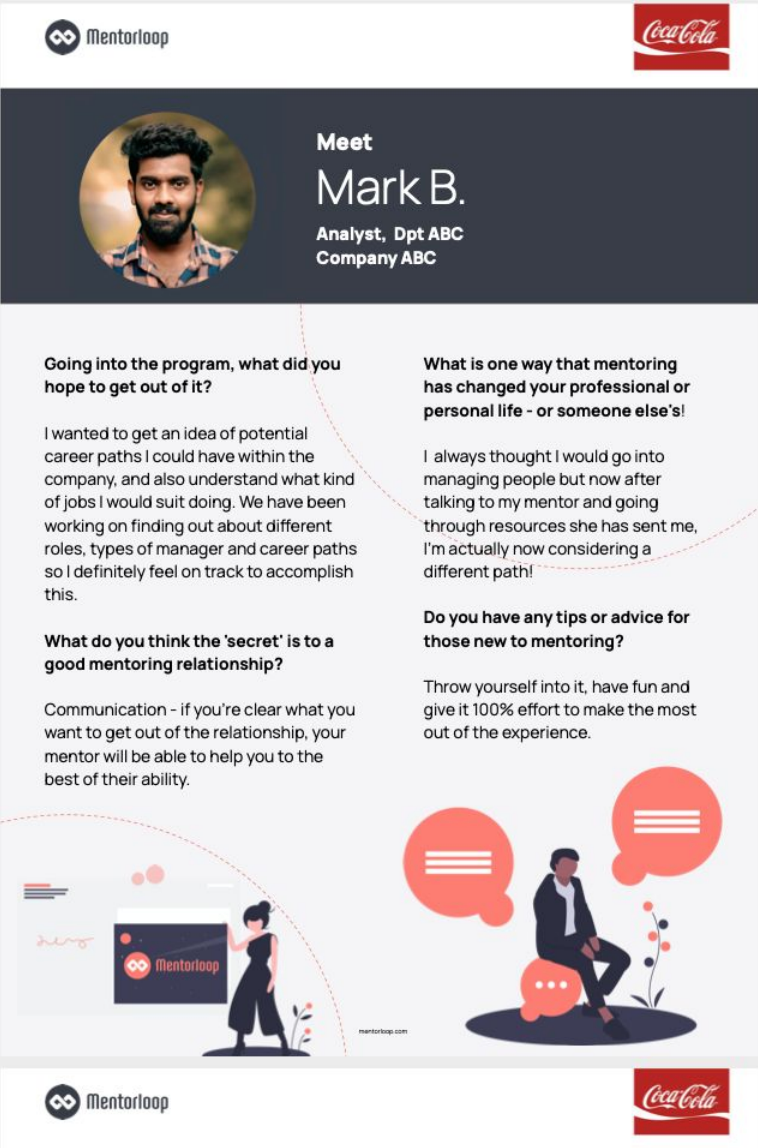 Kudos Email
If a mentor or mentee selects a 5/5 on their MQS survey, a Kudos email will be sent to their respective mentoring partner.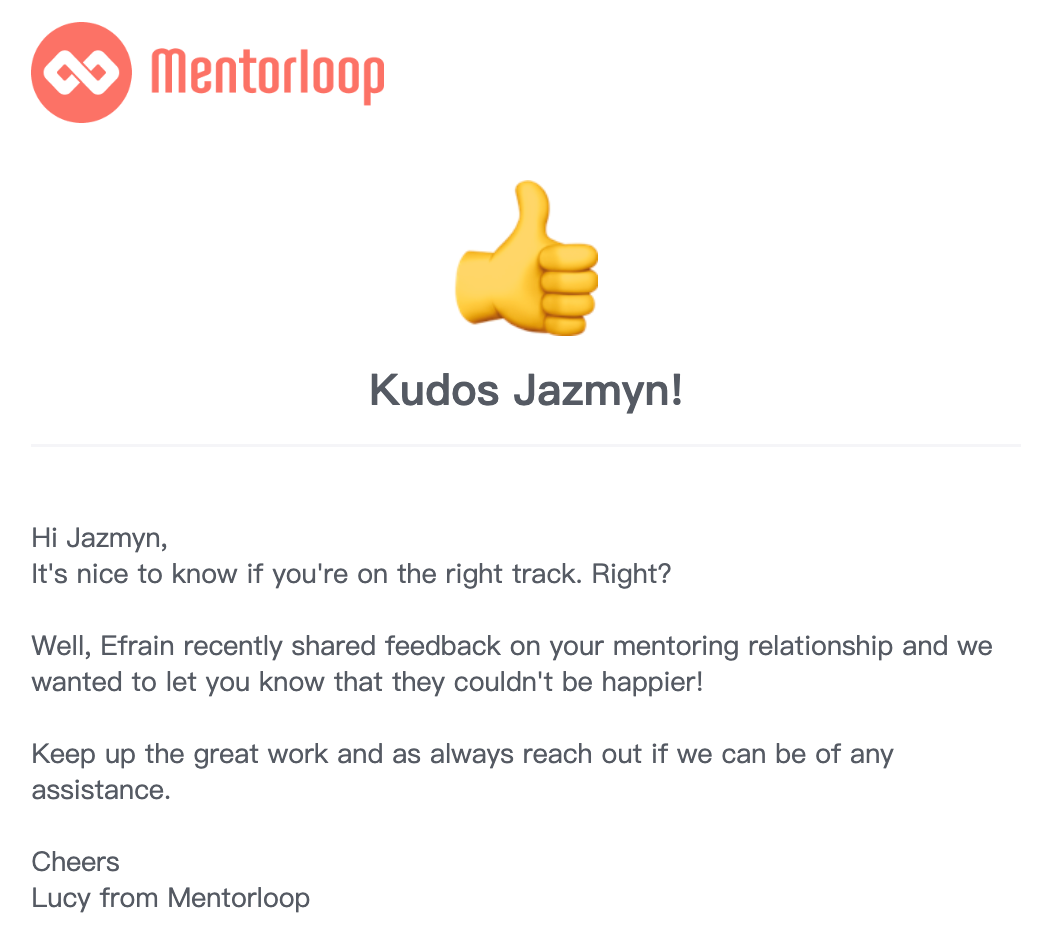 NPS (Net Promoter Score)
This is an in app survey to understand how our mentors and mentees rate their Mentorloop experience. This is an opportunity for participants to provide suggestions, improvements and feedback on the platform, so that we can continue to improve the experience.

Download a PDF of the Survey Workflow