To access your settings, navigate to the top left section just below your name. From here you can access your mentoring program(s), personal information, integrations and communication preferences.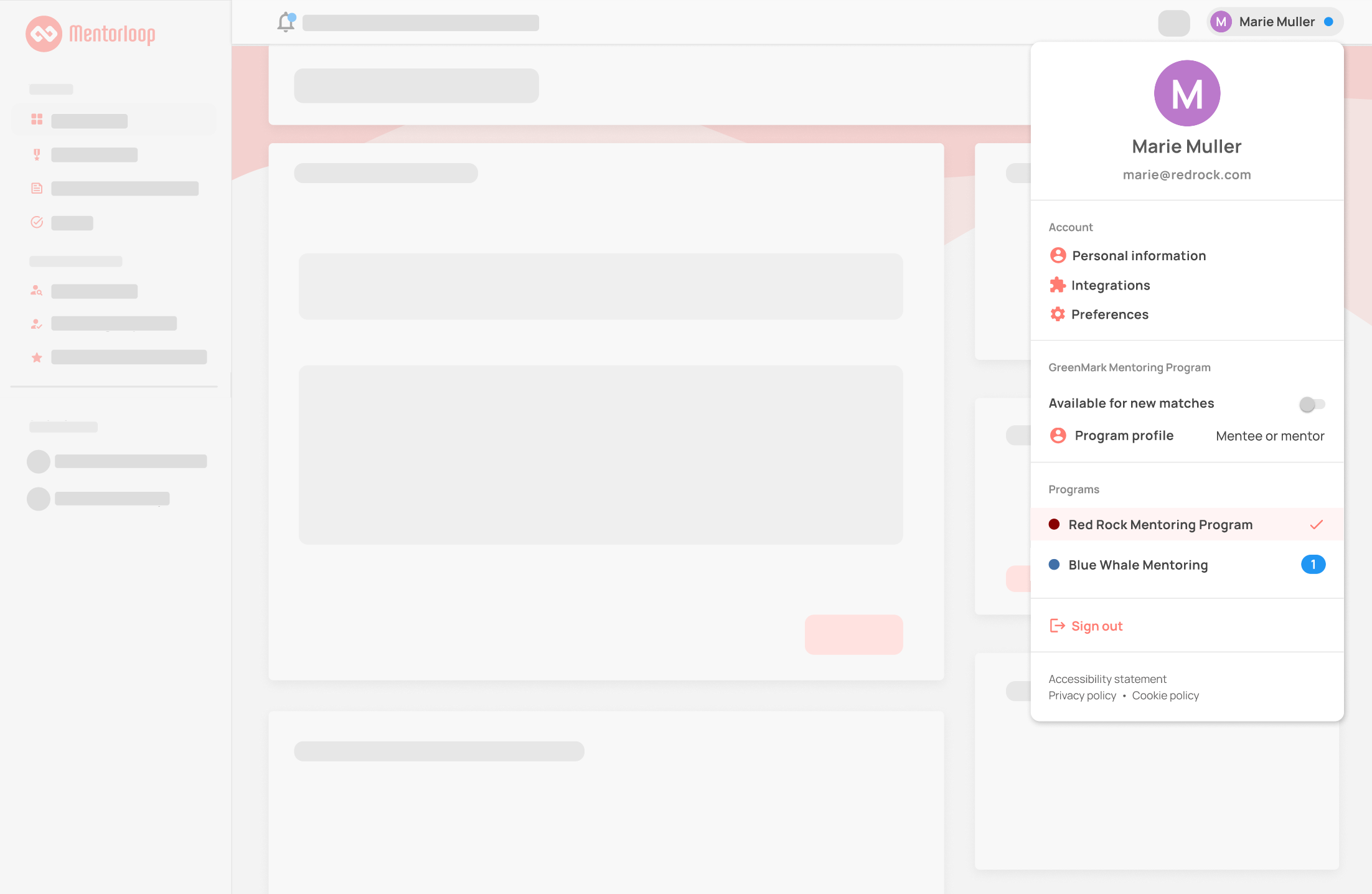 1. Programs
This section enables you to access your program details should you wish to update them and also enables you to switch your matching availability.
Select 'Edit Profile' to make any changes.

2. Personal Information
This section is where you can edit/change the information that you use for Mentorloop
such as your profile picture, email and password.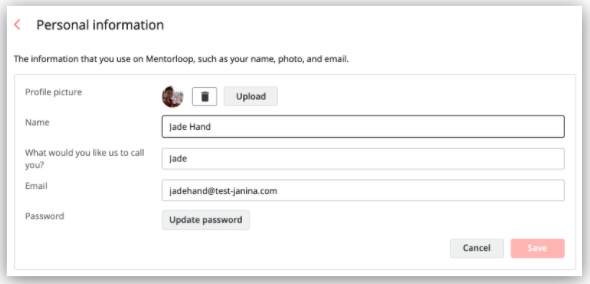 3. Integrations
This section is all about connecting and managing integrations to get the best out of Mentorloop. You will find everything from Zoom, Teams, Slack and Calendar integrations!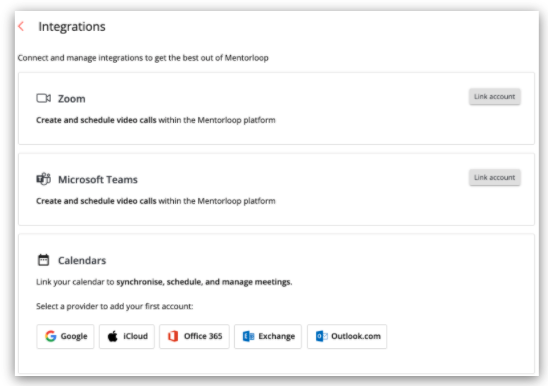 4. Preferences
This section allows you to change minor things such as notifications, time zone and language.