This checklist will help to make sure that you haven't missed any key steps leading up to the launch of your mentoring program!
Before you launch:
Complete building your program
Double check that you have followed and completed the four steps to get your mentoring program set up and ready to go. Unsure how to build your program? Watch a helpful video here!
This feature is available on the Mentorloop Pro Package
Set yourself up
Access your own Profile settings on the top right hand side to include a profile picture, integrate your calendar or update your notification preferences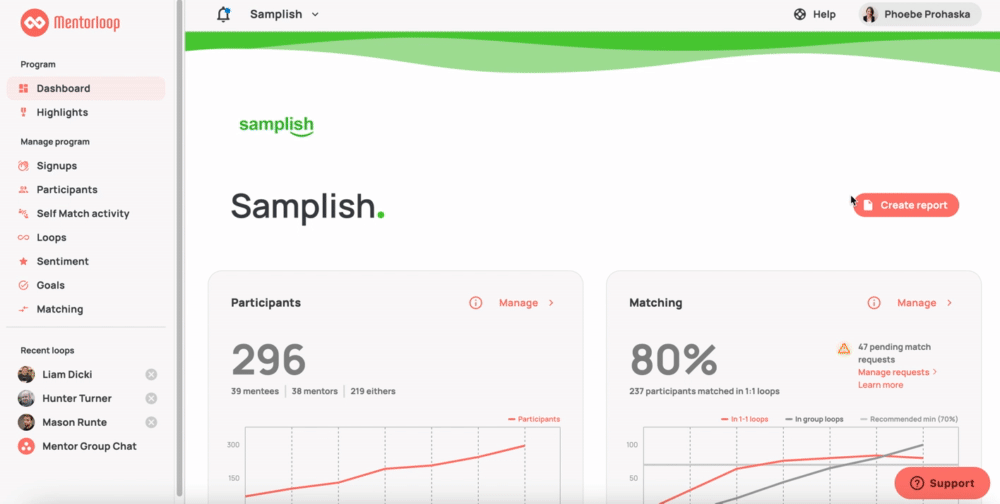 Explore the demo mode and get comfortable
Learn how to manage your program in demo mode. When in demo, you are given sample data in allowing you to explore everything as it if was live! Practice how to create matches, filter for participants, find insights and data on your dashboard because once you launch, demo mode will be erased.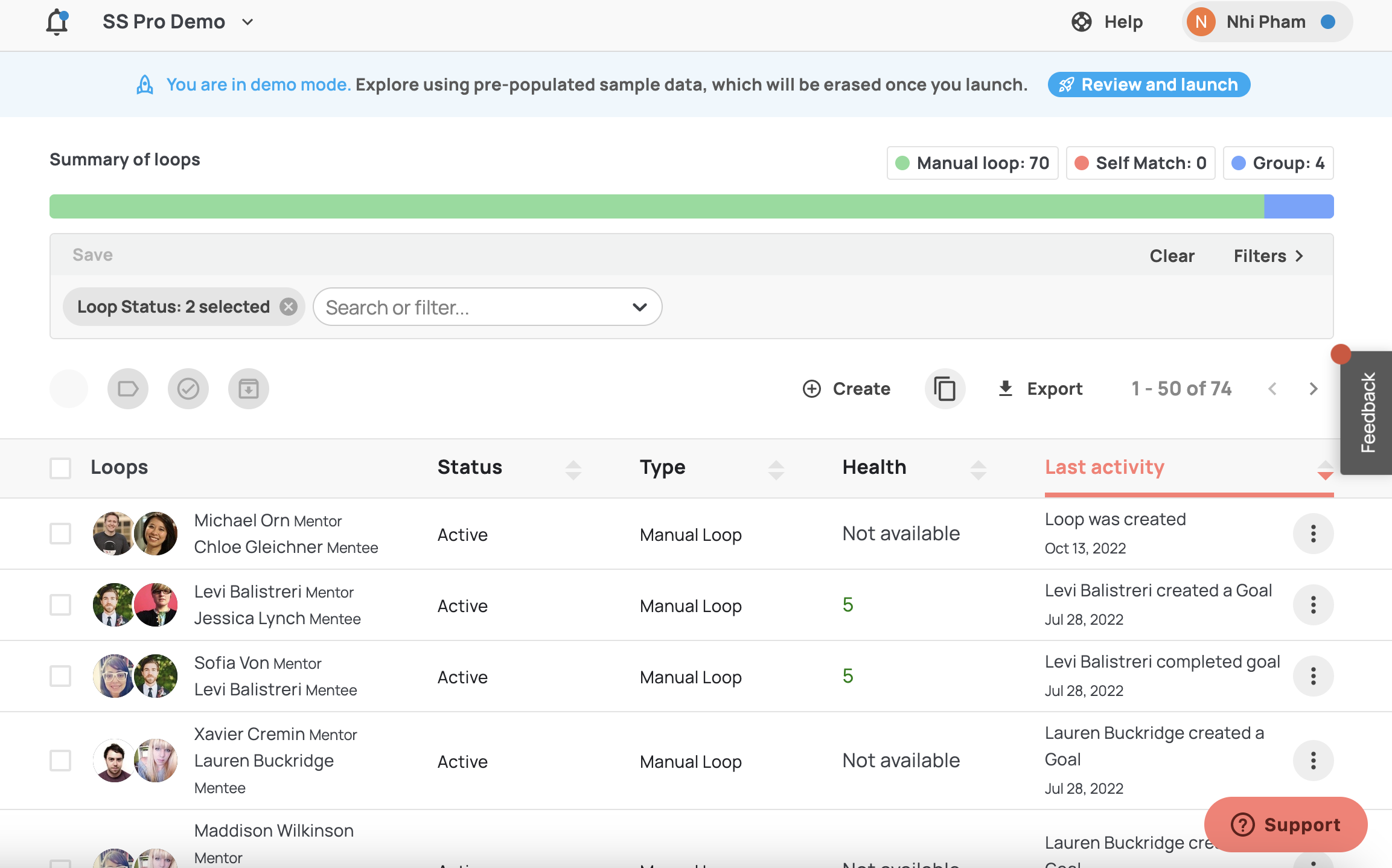 Preview the sign up form
In your demo mode, navigate to your Program settings, to get a feel for what your potential participants will have to fill in as they sign up to your mentoring program.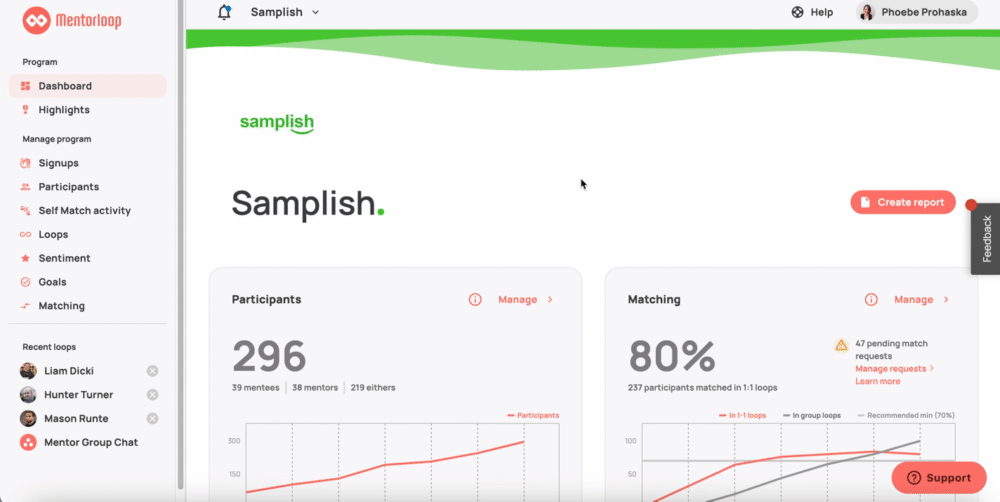 Curate your invite list
If the type of program you're running is for a specific group/cohort and isn't open to all, it would be good to curate a list of people that you would want to invite so that you can send them a registration link.
Promote your program internally
Create some buzz about your mentoring program within your own organisation or community! Check out some of our helpful guides below: